Story by Laura Mars
Photography Courtesy Northshire Bookstore
The culture of Northshire Bookstore—steeped in family and community—is now strengthened by the magical dynamic of the Ihasz sisterhood.
In September 2022, in a deal more destiny than business transaction, sisters Cathleen Ihasz, Nicole Ihasz, and Ashley Ihasz-Austin became the third Vermont family to own Manchester's iconic Northshire Bookstore in 46 years.
"Northshire is a beloved literary institution and one of the largest independent bookstores in the country and in New England," says American Booksellers Association's CEO, Allison Hill. "Passed down from family to family, now three sisters are running the business together. We're excited about Northshire's next chapter."
This entrepreneurial family is perfectly positioned to maintain Northshire as a beacon for future generations. Born on Long Island in the 80s, the sisters moved in 1990 to a working horse farm in rural Danby—15 miles from the bookstore that, little did they know, would change their lives.
They grew up among the stacks, each with their favorite section.
For Ashley it was music. "Back in the day it was the only place you could buy music. The person who ran the music department and my 10-year-old self were like peas and carrots."
Cathleen gravitated toward literary fiction.
Nicole spent her time in the Sci-Fi/Fantasy section on the couch or in the Literature section, reading Shakespeare and Chaucer.
Northshire was always something of a town department store, and the sisters have shopped there for more than 30 years. In addition to 300,000 books, you'll find toys, vinyl, regional gifts, and local foods.
After college, the girls began their own successful careers.
Cathleen followed her father's footsteps (a Hungarian refugee) into Manhattan's world of finance.
Nicole, co-founder of Raptor Films (a production company) and a filmmaker herself, was an English major from the University of Virginia, who spent much of her early career managing teams at various start-ups.
Ashley's company, Artist Legacy Group, (ALG) specializes in brand management for iconic entertainment properties and personalities.
"My sisters were the driving force behind launching ALG in 2013, and remain partners in the business," says Ashley.
Despite their varied interests and separate careers, the sisters have always supported each other and savored opportunities to partner up.
"Cathleen and I have been working together for 10 years on real estate, film, and investing," says Nicole.
Ashley's husband, Scott Austin, became part of the story when he met Cathleen in L.A., where he had built a successful career in the music business (Warner Brothers Records, Maverick Recording Company, Capitol Records). Cathleen, in a true sister move, immediately called Ashley to say she met the guy for her, and the rest is history (Ashley and Scott were married in 2010).
"That first holiday, when I came home to meet her folks," remembers Scott, "I fell in love driving through Manchester, never imagining that we would live here."
Never say never. In 2017, Ashley and Scott made the serendipitous move not just to Vermont, but to Manchester, thinking there was no better place to start a family and run ALG.
Meanwhile, back at the bookstore, things were flourishing. The business that Barbara and Ed Morrow founded in 1976 at the literal center of town grew into Manchester's cultural center, as well. Son Chris Morrow joined the team as general manager in 2001. In 2003, they added 10,000 square feet, and in 2013, the Morrows opened a second store in Saratoga Springs, New York, following the winning family recipe—large comfortable space, cozy nooks and crannies, worktables, reading chairs, thoughtful staff picks, community event space, vinyl and used books sections, and an entire floor dedicated to children.
In 2021, Northshire changed hands to local couple Clark and Lu French. When Lu tragically passed away, Clark wanted to step back from Northshire to take time for his family. He made the call to Ashley and Scott, looking for a local family to take over the business. Clark remains a minority investor.
They were all—including Scott—on board from the get-go, knowing immediately it was kismet. They checked the "local family box" big time. Not only do the Austins live 1,000 feet from the bookstore, Nicole also lives in Vermont. And Cathleen, who lives in NYC, comes home to Danby a lot.
What's more, Cathleen and Nicole were already looking for a family business and were about to close a deal on another opportunity. But this—their favorite childhood haunt, connecting and growing with family and community, and the chance to use their unique strengths— this was so much better than anything they could imagine.
Cathleen's experience in finance and asset management is critical, as is Cathleen and Nicole's combined experience in managing a portfolio of investments.
But it is the operating of Raptor Films and ALG Brands that has the three sisters excited—and very well-poised—to buy and manage an operating business together.
"We all feel like we are at the perfect moment in our respective careers to take on something new, to take it on and build upon it together… And what could be better than Northshire?"
Ashley understands legacy branding. ALG represents cultural icons, like The Blues Brothers, Hall & Oates, Sam Cooke, and publishes books that promote them. Moonage Daydream by David Bowie with photographs by ALG's client Mick Rock, is prominently featured at Northshire.
"It makes me happy to see the crossover between the two businesses," she says. "At the end of the day, the bookstore is a legacy brand. My goal is to make sure the legacy lives on, as things—like e-commerce and social media—shift. And thank God for Scott, who was as enthusiastic as we were."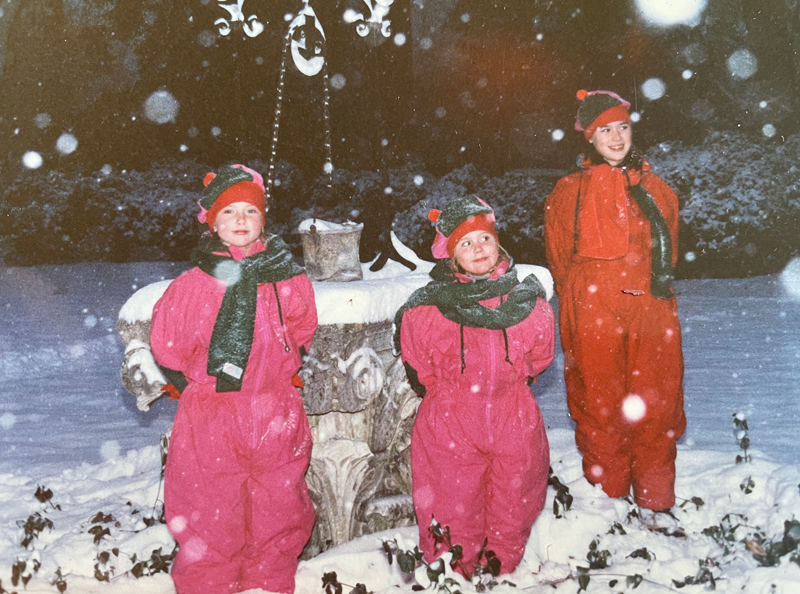 "They are each incredible separately," says Scott of the sisters, "but together there is a magical dynamic. Even with the four of us, taking on such a big organization is a challenge. A lot of thought went into the bandwidth needs for the store and for each of us individually."
Given the sisters' commitments, Scott, also a partner in ALG, was the logical choice to be on site, traveling between Manchester and Saratoga Springs.
"Stepping into a place with incredible people at both locations is the secret sauce," he says. "Taking the helm of a ship with so much tenure made it much easier."
They are all grateful for the warm welcome they received from the community, and for their customers'—both in store and online —continued support in such an uncertain economic climate.
"We feel so supported by our community," says Cathleen, "and it's very important for us to give back."
Northshire sponsors Book Angels (giving deserving children in the community the gift of a book during the holidays), Event Angels, Readers' Rewards, Vinyl Rewards, Donation Program to local groups, Round Up Program for local charities, Author Talks, Storytimes, Bookseller Chats . . . and is just plain good at making customers feel taken care of.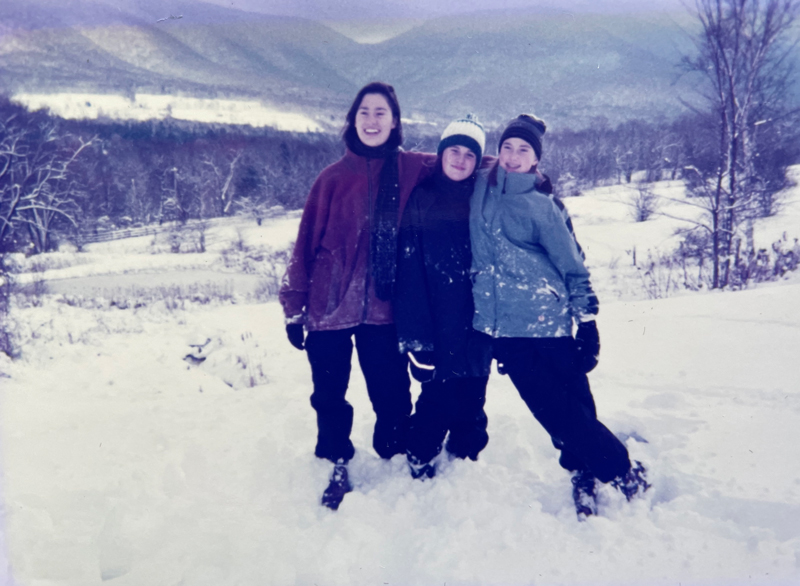 "It's wonderful for Cathleen's daughter and our son, both of whom are four years old, to grow up in this family that now includes this store," says Scott. "Now, when we drive by, he says, 'That's our bookstore!' The vision is to continue to be good stewards, so that my son can work here as a teenager, if he wants to."
When asked about the future, the sisters talk of forging strategic partnerships, collaborating with others in a way that will be of service. They plan to feature more local artisans, increase the store's online presence, and expand the Northshire brand.
"This felt like serendipity," says Ashley, "it happened very fast."
When the stars align, you don't need a lot of time to recognize a perfect fit. The legacy of Northshire Bookstore—a local cultural icon and beloved business for locals and visitors alike—is in astonishingly good hands.
ALL THE DETAILS
NORTHSHIRE.COM