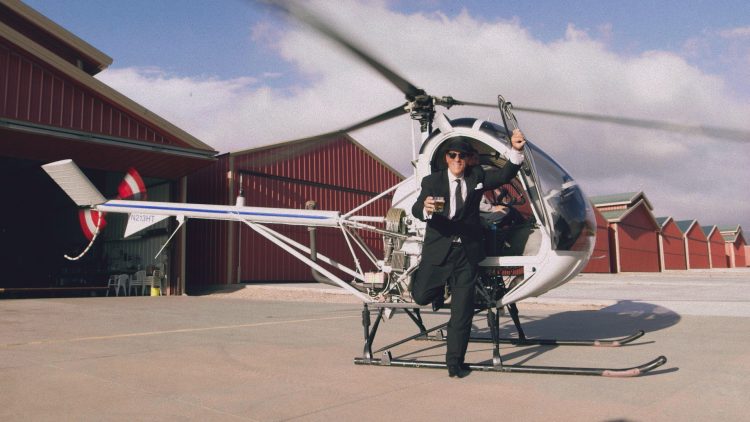 DAVI'S WAY is the latest documentary film directed by Tom Donahue and produced by Creative Chaos, a Brooklyn-based production company. In the film, Tom follows legendary actor/singer Robert Davi for one year as he sets out, in tribute to his idol, Frank Sinatra, for his 100th birthday, to recreate Sinatra's fabled "Main Event" in Madison Square Garden.
"We all strive to be as great as someone like Frank Sinatra, but many of us, even the most talented, eventually come up against the reality of life and our own limitations," says Donahue. "The film is about the cost of compromise and the limits of ambition. It was a constant tug-of-war between Robert, who set out to make one film, and myself, who had creative control, and a different vision."
Davi was born in Astoria, New York and attended Hofstra University on a drama scholarship. He then moved to Manhattan where he studied with the legendary Stella Adler, who became his mentor. Davi became a lifetime member of the Actors Studio, where he studied with acting teacher Lee Strasberg. His introduction to film came when he was cast opposite Frank Sinatra in the telefilm, CONTRACT ON CHERRY STREET. Later, his work as a Palestinian terrorist in the award-winning television movie, TERRORIST ON TRIAL: THE UNITED STATES VS. SALIM AJAMI, brought him critical acclaim and caught the eye of legendary James Bond producer, Albert R. Broccoli who cast him as Colombian drug lord and lead villain Franz Sanchez in the Bond film LICENSE TO KILL.
"Robert yelled at me so often while he was on camera that we decided to include that in the film. Not only was it funny, but I think it shows the audience that this process is real and his frustrations were authentic," says Donahue. "The documenting of this struggle for Robert went in poignant and comedic directions we never could have imagined."
DAVI'S WAY will be shown at Village Picture Shows in Manchester on Saturday, August 5th, at 3:00 PM to benefit THE FOUR SEASONS RESTAURANT DOCUMENTARY being produced by Manchester resident Michael Ellenbogen together with Tom Donahue and Ilan Arboleda. The movie will be followed by a Q&A with Tom Donahue and producer Ilan Arboleda.
Tickets for the special event are $12 general admission, $10 seniors 65+ and $8 for all students. Please visit www.villagepictureshows.com for further information and links to purchase tickets.