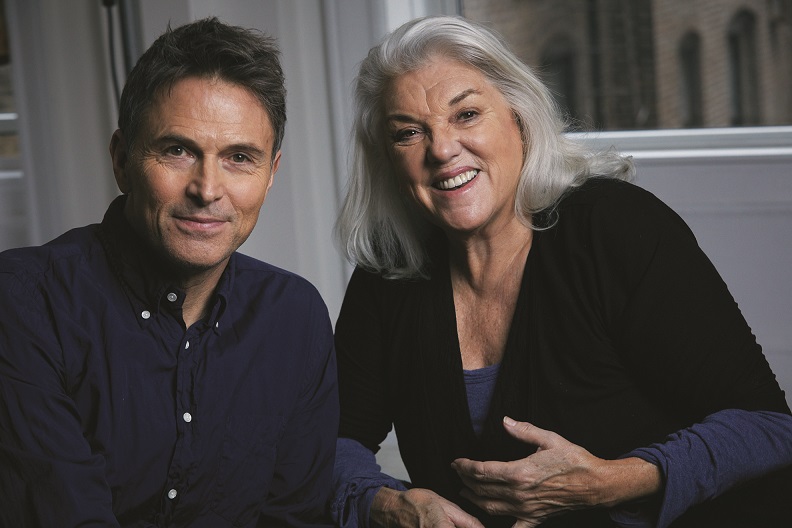 Photo: Nathan Johnson
Tim Daly and Tyne Daly, Together at Last
Tim Daly and Tyne Daly grew up in a showbiz family and have starred in some of the biggest hits in TV and film. But the two have never before shared a live stage together–until now.
By David Wedge
The award-winning siblings Tim Daly and Tyne Daly will hit the stage together right here in Vermont this summer at the Dorset Theatre Festival in Downstairs, the latest family drama from acclaimed screenwriter/playwright Theresa Rebeck. The play, about a brother who moves into the basement of his sister's home, much to her husband's dismay, will have its world premiere at the Festival on June 22 and runs through July 8.
"We've been talking about it for a while because the truth is that even though I'm mostly known for my work on TV, we're basically theater rats. We grew up backstage and on-stage," Tim Daly said recently from his New York home. "We've worked together in the movies before and we've worked in television. But this is different. This will be deeper. And we are actually brother and sister, playing brother and sister. So the hope is we bring something deep and mysterious to this."
Both Tyne and Tim are no strangers to the stage. Tyne, a multiple Emmy Award-winner best known as Detective Mary Beth Lacey from the TV police drama Cagney & Lacey, has starred in several Broadway hits, including 1989's Gypsy, for which she received a Tony Award for Best Actress in a Musical.
Tim, meanwhile, is perhaps most recognized for his role as Joe Montgomery Hackett in the 1990s hit TV show Wings and has starred in dozens of shows and films during his 40-year career.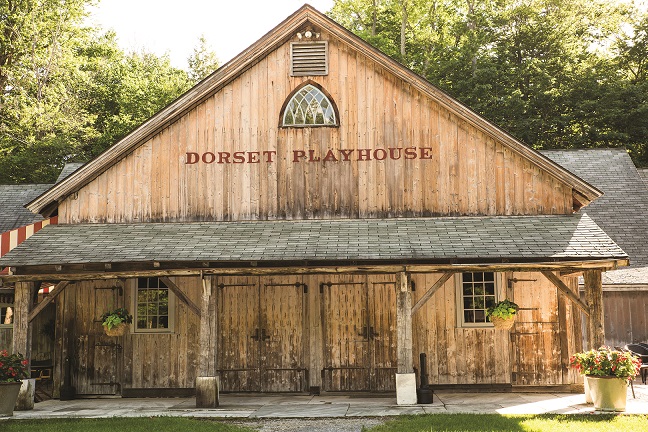 He is currently starring opposite Tea Leoni in the CBS hit, Madame Secretary. He has also starred in several off-Broadway shows and has become a summer regular at the Dorset Theatre Festival since starring in the 2013 production of Rebeck's acclaimed black comedy The Scene. He followed that up with a 2014 starring turn in John Logan's Tony Award-winning drama Red at the Festival.
Tim has deep ties to Vermont, having attended The Putney School and Bennington College. He is ecstatic not only to be performing with his sister after so many decades, but to be back at the Festival for another summer run.
"I've been a Vermont lover for a long time," Tim, who has a farm near Dorset, said. "I loved that theater and I loved the feeling of it … It's 20 minutes away from my farm. So it gave me a chance to be in the country and plant the garden during the day and go and ply my art at night. It just seemed like a really beautiful combination of two lives I could live at the same time. I guess I'm a country boy at heart and that's why I love it."
The siblings grew up traveling the summer stock "straw-hat circuit" around New England and the East Coast, watching their parents, Emmy Award-winning actor James Daly and character actress Hope Newell, perform in productions in Ogunquit, Maine; Atlanta; the Berkshires; and Bucks County, Pennsylvania. Tim recalled "running around backstage," climbing up to the fly loft and hiding behind the curtains as a boy, while marveling at the creative intricacy of the productions. "I remember how much I just loved that magic trick that was being pulled on the audience," he said.
Tyne said she was captivated by her parents' nightly transformation into the characters on stage. "There's history in it for me," she said. "We were always going to summer theaters and being taken care of by the au pair girls…. And you'd go to the theater and see your parents transform into some other people up on the stage. And then they'd come back after work and they'd be your parents again."
Tyne has spent many summer weekends visiting her brother in Vermont and expects that spending her summer here will bring her back to those formative years with their parents. It's the summer stock and its summer vacation … I get the benefit of going to visit my brother and enjoying his backyard," she said. "While Tim is in the garden, I'll be in the pool. Then we'll go to work together."
Growing up in a showbiz family at first was difficult for Tim and actually influenced him not to pursue an acting career as a young man. After graduating from The Putney School, Tim worked several blue-collar jobs and lived in Sudbury, Massachusetts at an old Boy Scout camp. It was then, while he was working as a gas pump attendant, that he decided to pursue the family business.
"I realized that I needed to do something," he said. "It was something that I always loved. But I wasn't going to let myself love it. Because I saw a lot of the pain that actors had to go through, professional actors, struggling and trying to make a living." As a child, he made a few appearances in productions starring his dad, but his first professional gig came in 1978 when he appeared in an adaptation of Equus.
"There was a lot of theatre and literature discussed at our dinner table. But I went through a considerable period of really wanting to be a regular joe, of not wanting to be an artist," he remembers.
Theresa Rebeck, who spends her summers in Vermont, has written for several hit TV shows, including NYPD Blue, L.A. Law, Third Watch, and Law & Order," and was the creator of the musical Smash. Her Broadway credits include Dead Accounts, which starred Katie Holmes, and Seminar, with Jeff Goldblum. She has also written several film screenplays, including co-writing Catwoman, which starred Halle Berry, and the 1996 family film, Harriet the Spy, which was led by a young Michelle Trachtenberg, of Gossip Girl fame.
Rebeck, who lives in Brooklyn, hosts an annual writers retreat at her summer home in Dorset and is a fixture on the local arts scene. She wrote Downstairs specifically for the Dalys so they could do a stage production together at the Dorset Theatre Festival.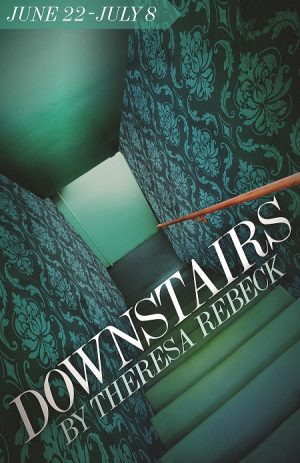 "I said to her, 'You should write a piece for me and my sister Tyne to do,'" Tim recalled. "She said 'Don't say that unless you'll do it.' I said, 'Of course we'll do it.' And she did it. She actually wrote a play for us to do. And here it is and here we are and we're going to do it."
Rebeck, known for dark themes and bold, brilliant dialogue, got to work and drew influences from her surroundings in Vermont, including her own house in Dorset. "The specific idea for the play grew out of them, and also out of the basement of our guesthouse in Vermont," Rebeck explains. "It is a strange and interesting space to me, and I thought it might be great to set a play there."
The star siblings say they are "fans" of each other's work and are very excited to be collaborating on the project. "I like watching my brother work. I really do," said Tyne. "It's going to be interesting to be on the stage with him."
"We might be at each other's throat," joked Tim. "But Tyne and I are fans of each other," he continued. "We're very supportive and we love each other's work. I look at the skill of how she commands a stage and an audience, and it just floors me, because I want to learn those tricks."
The high praise is mutual. "He gets to me, my brother. He moves me," Tyne said. "I've concluded after 56 years in this business, that I don't believe in art that doesn't move you. It has to move you. You have to rile people up either with funny, or scary, or things to think about. We'll rile each other up and see what happens."
"It's an experiment in the family business. It's going to be good to put those years of experience together I think."