By Melanie Oliva, media intern
No matter where you come from, Southern Vermont has something to offer everyone. Just three hours from Boston and four hours from New York; a short drive can seem like a world away. Having trouble starting your journey? Have no fear! Here is a list of top towns to help you start planning your weekend in Vermont, The Green Mountain State.
1. Quintessential Vermont – Peru
Photo: Maisie Kane
This cozy village of approximately 400 residents is the perfect place for a relaxing getaway. You'll feel like a part of the community when you stay in the rooms at nearby Landgrove Inn. Brunch at JJ Hapgood Store will set the tone for the weekend. Made with local ingredients, homemade everything, and a lot of love, the food at this store surpasses all expectations. A local favorite, Bromley Mountain, is also in Peru. Explore wooded trails in any season, as the mountain is open to hikers and skiers through the seasons.
Photo: Maisie Kane
2. Historic Sights – Weston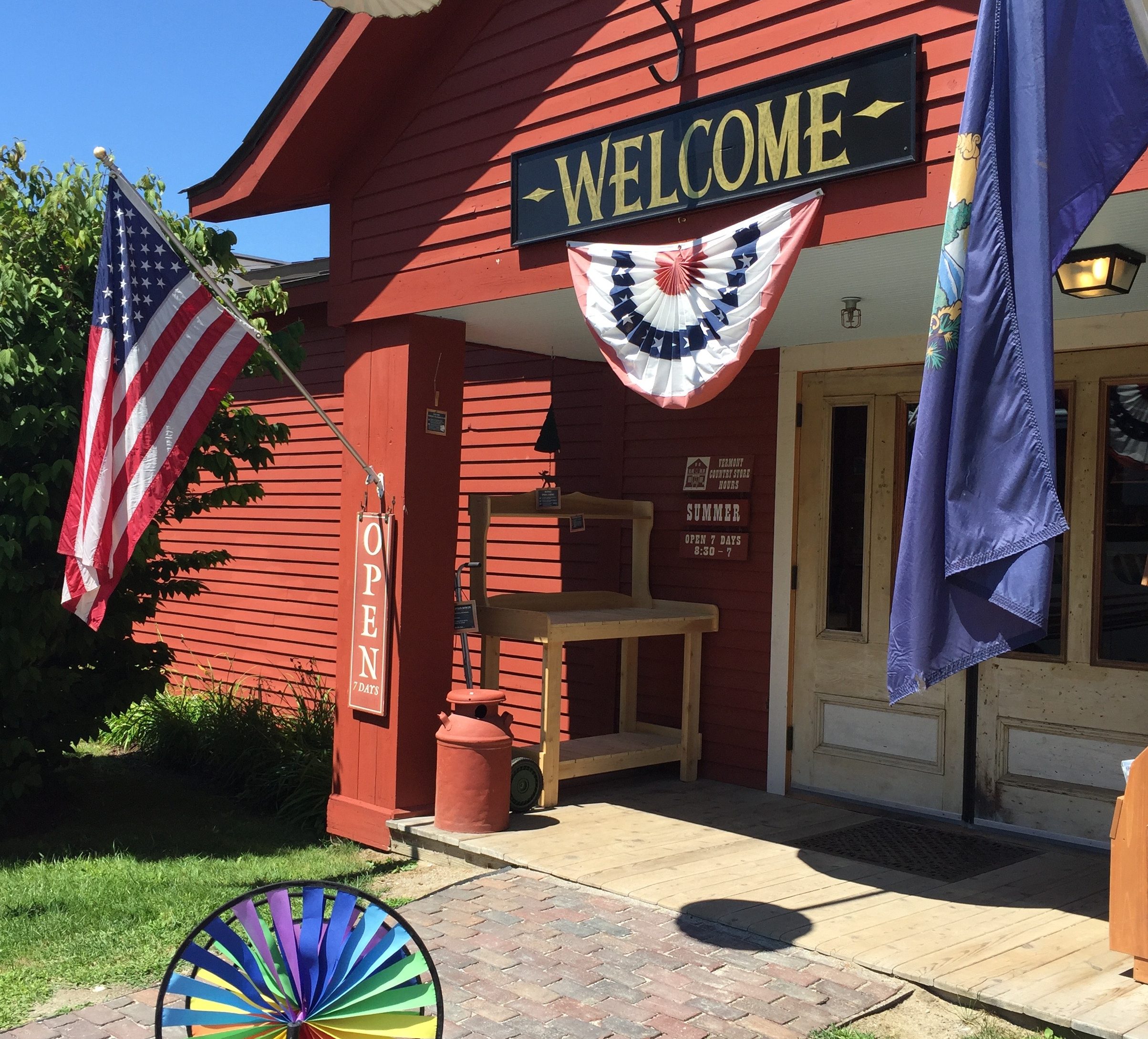 Photo: Melanie Oliva
Weston is home to museums, world class theatre, antique and craft shows, and natural beauty. Exploring the historic buildings and locally owned shops can occupy an entire day. The town is home to the Vermont Country Store, which sells everything from penny-candy and maple products, to homemade soaps, nostalgic toys, and homegoods. Located in a barn-like building, the Vermont Country Store has endless rooms and corners to explore.
3. Outdoor Pursuits – Stratton Mountain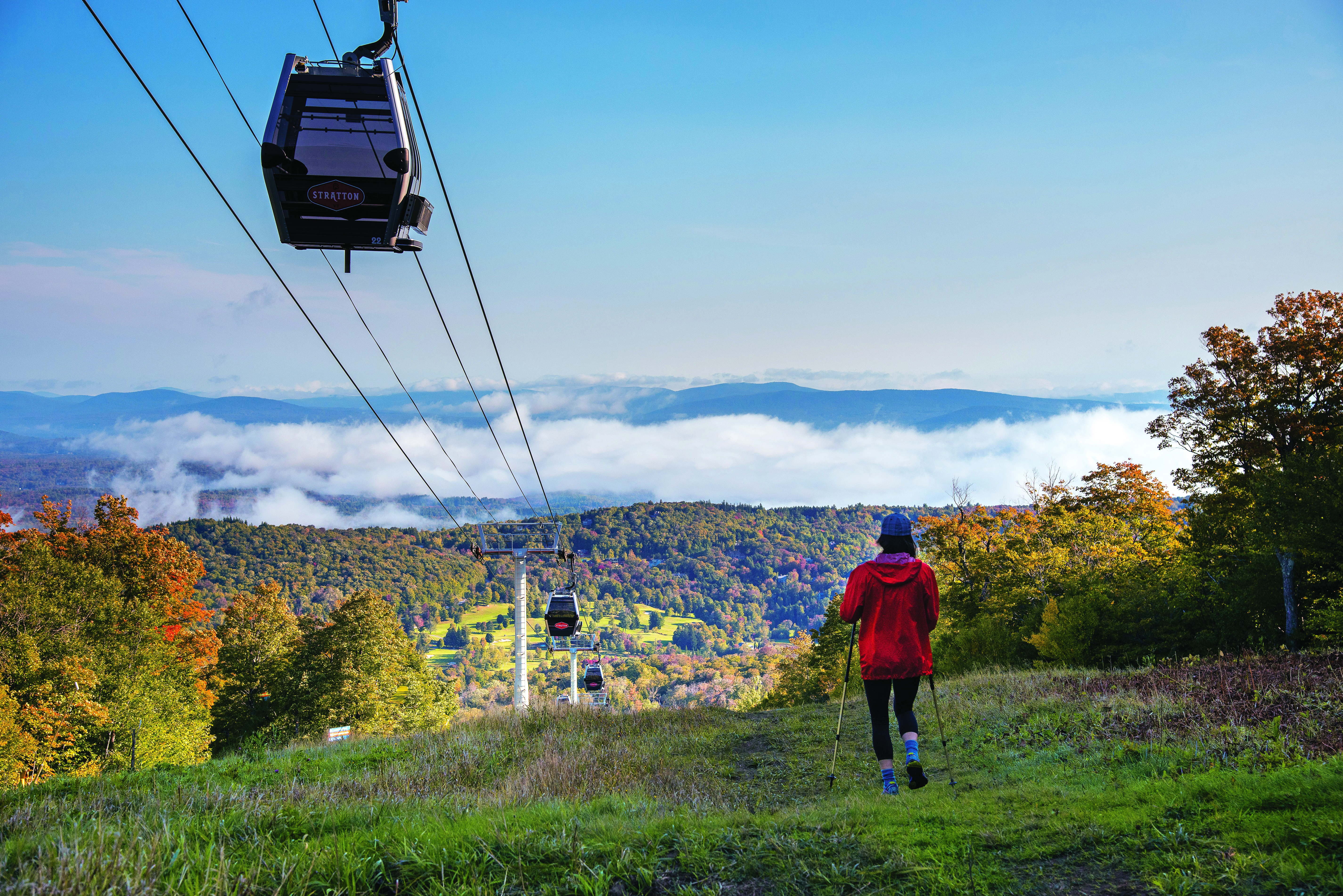 Photo: Hubert Schreibl
Stratton, Vermont is the perfect weekend getaway for lovers of the outdoors. Summer offers picturesque hikes (see this link for paths along the Long Trails and the Appalachian Trail), 27 holes of golf, and yoga weekends. Fall features an annual Harvest Festival and scenic views. In the winter, Stratton is the perfect place to unplug for a weekend, whether you are out on the ski trails or enjoying the fire and a warm drink in the Stratton Mountain Base Lodge.
4. Around the Green – Dorset
Photo: Maisie Kane
You can spend an entire weekend in Dorset, Vermont around the historic Dorset Green on Church Street. Here, you will find the Dorset Union Store, which has offered freshly baked goods and local foods since 1816. Just down the street, 3 Pears Gallery has a beautiful collection of fine art and artisan décor for the traditional to the contemporary country home. Across the Green, enjoy brunch al fresco or a sit-down dinner at the Dorset Inn. In this quaint town, nothing is too far out of reach. Mettowee Mill Nursery, the Dorset Playhouse, the famed Dorset quarry, J.K. Adams Kitchen Store, and Sunday Dorset Farmers Market are all within four miles of each other!
5. Choose Your Adventure – Manchester
Photo: Manchester Designer Outlets
Manchester, Vermont offers something for everyone. Whether you love outlet shopping at big-name brands or supporting local small businesses, the town offers something for every shopper. Above All Vermont is a classic country store, offering New England specialty foods and gifts and everything that screams "Vermont." It's not just about shopping, though. The town is a hub of restaurants, from local bagel shops and cafés to fantastic fine dining (see our dining directory for a look at them all). There are salons, spas, and more than five places to get a great manicure. There are hikes and biking trails for every level of sportsman. The best part? The town is completely walkable!
All said, you can't go wrong when visiting any place in Southern Vermont. Every town is close enough to squeeze them all into one fun-filled weekend!
---