At the Wilburton Inn, families reunite with families during Christmas and New Year's.
By Anita Rafael
Photography by Crickett Polis
"It's something like the most festive scenes in the movie White Christmas," says family innkeeper Melissa Levis. "The setting is the same—it's the holiday season at an old country inn, it snows, a big tree goes up, the decorations come out, there are cocktails and dinner, singing and dancing, skits and entertainment." Of course, you have to be of the right vintage yourself to have seen that movie to know what she means. The setting for the much-loved 1954 film—Christmas at a lodge in Vermont—is pure nostalgia, and that is exactly the setting that guests encounter at Manchester's famous Wilburton Inn each December. Once you've set foot in the mansion, it's easy to imagine that the likes of Bing Crosby, Danny Kaye, and Rosemary Clooney could have co-starred again in more holiday-themed musical comedies that could have been filmed at this historic house—the merry and bright sequels we would have wanted to see after White Christmas.
Among the interesting and remarkable cast of characters who do appear in their own sequels at the Wilburton Inn for Christmas and New Year are several storied families who seem to claim part ownership of the mansion just by virtue of the fact that they've been repeat guests, not just two or three times, but year after year for decades. "For many years the Wilburton has been our second home during the week after Christmas. Several dozen of my extended family come to enjoy the comfort and cozy ambience that evokes the life at my grandfather J.P. Morgan's manor house in England that I knew and enjoyed in the 1930s as a growing boy," wrote one longtime guest, Robert M. Pennoyer, an attorney still active at his New York City firm at 92. He started vacationing at the inn with his family about 10 years ago. His daughter Christy Pennoyer of New York City, says, "We arrive for our four-night stay as a collection of several related families and take over the entire mansion, and in all, we are four generations. The inn, the way it is perched up there on that hill, has real, old world, stylish character and what is so unusual is that we have become good friends with the owners. The Levis family members are all such fun, intelligent, and interesting people. Even a little bit eccentric, but we love that!" During their stays in Manchester, the various family members pursue different activities, Christy says. "Some of the women shop, the men and some of the children ski, some of us set off on hikes or on cross-country skis," she explains, "but, by the evening we are all gathered in front of the fireplace in the living room, playing games, and just talking about our day."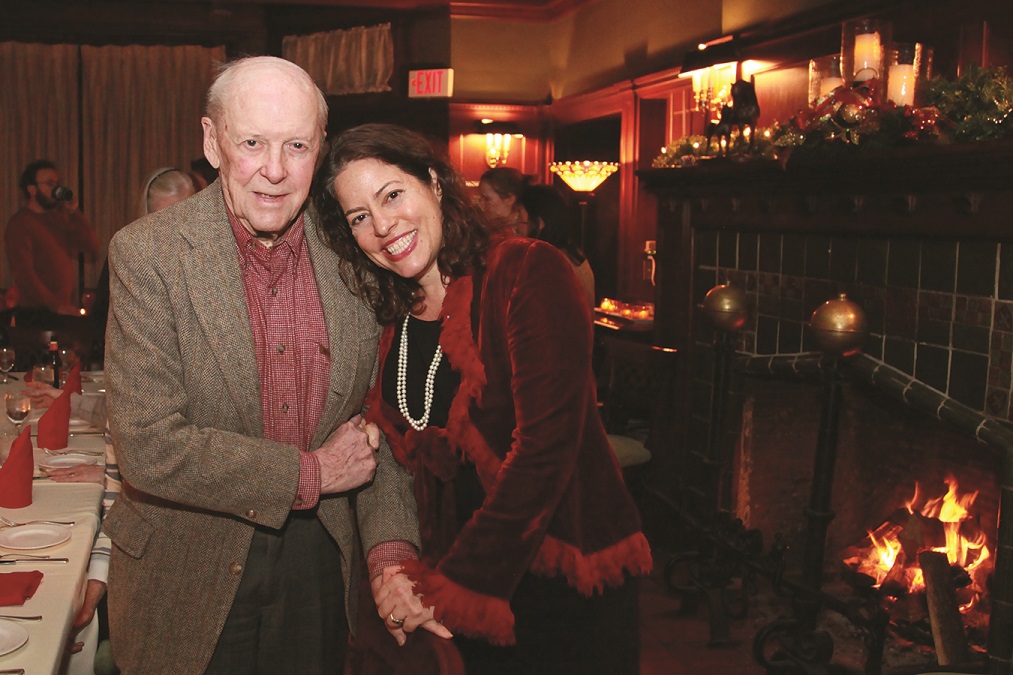 "The Pennoyer families sit by the fire together, catching up with each other, and it's just wonderful to see how they enjoy being here together. They all have their special rooms, and they reserve the same ones every time," says Melissa. "As their children grow up, they then come to the Wilburton with their boyfriends or girlfriends, or newlywed wives and husbands. My parents, especially my mother, cared about our guests in a very personal way, so our family and the Pennoyers have become close."
Melissa is the ever-present hostess at the inn, and the adorable and well-mannered Jetson, a Cavalier King Charles spaniel, always accompanies her. She says, "The guests who have been staying with us all these years during the holidays make themselves right at home. They have a great time because now they feel, and we feel, as if we are part of one large, extended family." The guests not only feel like part of the Levis family, they typically act that way, too.
"In the mornings, I usually come downstairs to breakfast in my robe and slippers, just as I would at home," says Andy Abrams, an attorney from New Jersey. He says spending part of the holidays at the Wilburton for the past 20 years or so is much more than a tradition. "It's our home away from home," he adds. "It's become personal, and so familiar to each of us."
The Abrams family arrives with a group of 12 or so, spanning three generations. Tajlei Levis, also one of the family-innkeepers, says, "The adults have all known each other since we were little, and their kids have known my kids since they were little. Every New Year at midnight the family celebrates the grandmother's birthday here at the inn with a cake. Some of the grandchildren are very good dancers, and they show off their dance moves in the living room, and they tell us what songs they want to hear." Melissa adds, "Last year, we came up with a dance party to Footloose!" To which, Andy says, "By last July, I already made the playlist we're using this year."
The high-ceilinged living room at the Wilburton Inn is front-to-back across the entire depth of the mansion, with tall windows on three sides that take in big views of the snowy mountaintops beyond. The ornate mantel above the wide, holly-draped fireplace dominates one wall, the grand piano another, and the spectacular Christmas tree another. In between, there are age-softened leather or velveteen-plush armchairs, pillowed brocade sofas, and upholstered window-front banquettes where everyone can settle in comfortably for a sociable winter's eve. The stunning Oriental carpets, some with motifs that echo the lively tracery designs on the ceiling, make the room warm and inviting to guests of all ages. Everyone, including the little ones, stays up long past their usual bedtime, because, well…who wants to go upstairs when all the fun is happening in the living room?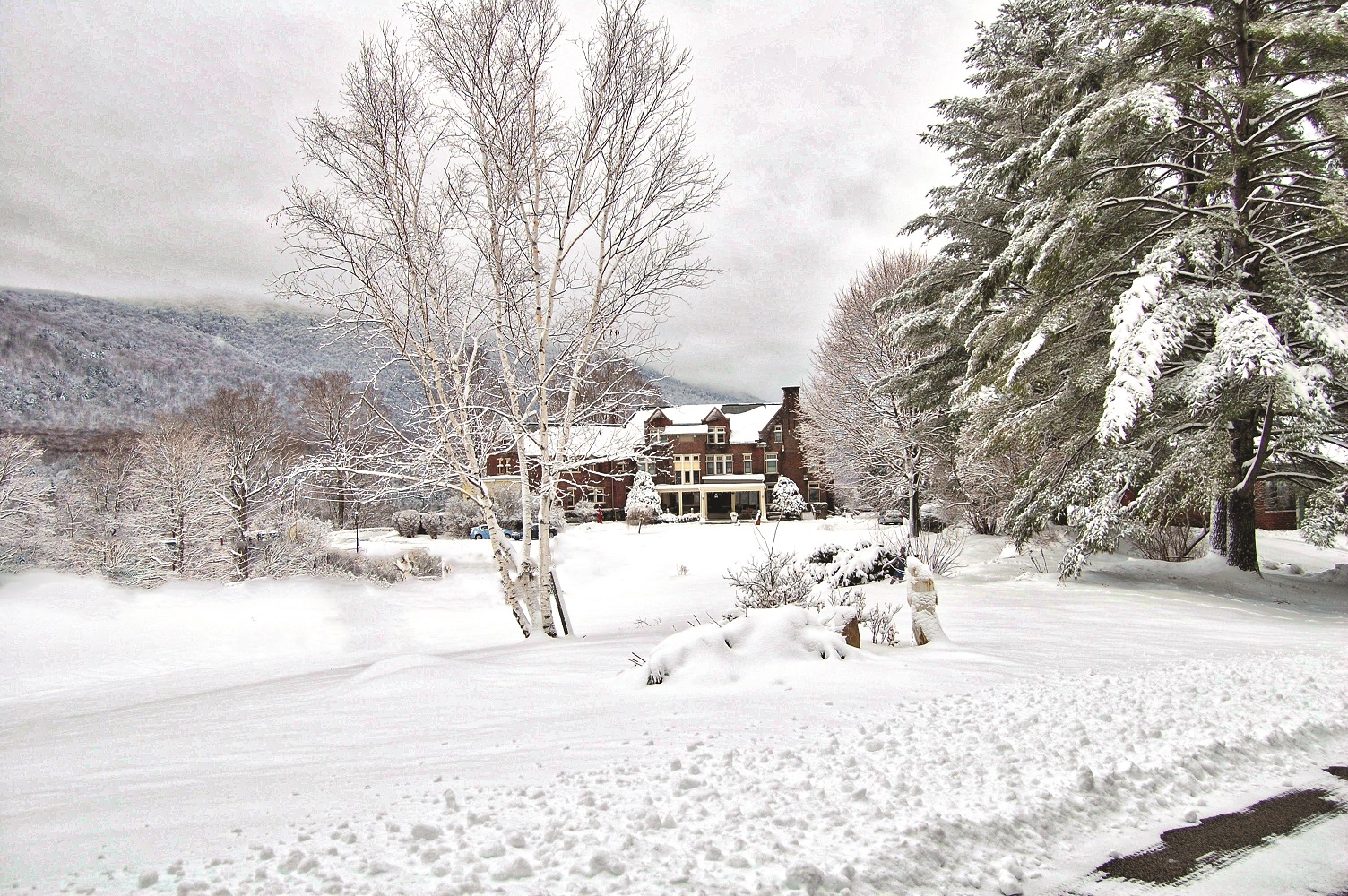 Another family that has made the Wilburton Inn into a holiday tradition is the Seabrooks from New Jersey. Sherry Barron-Seabrook, a child psychiatrist, and her husband David, an executive now retired, always come to Manchester for New Year's, and always occupy the inn's Bridal Suite, a lovely room at the back of the mansion that offers a broad vista over the mountains and the valley. "I first found out about the inn in an advertisement I saw. It looked so interesting. Years ago, we came with our children in the summer, as well as during the ski season," says Sherry. "It was a stopover on our way to a resort in northern Vermont. That started some 29 years ago. When the children grew up and no longer traveled with us, David and I just kept coming to the Wilburton as before, and so we became 'regulars.'" Actually, the Seabrooks make two annual pilgrimages to Vermont—once each December and again to celebrate their wedding anniversary each August.
The Seabrooks stay in at the Wilburton on New Year's Eve, rather than going into town, and they sit down to dinner with the other guests doing the same, later joining the entertainment going on in the living room. "It's just like being at a New Year's Eve party at someone's house," says Sherry. More than that, Melissa says she thinks that being there, alone together, but also with others at the inn, is a perfect romantic getaway for the couple.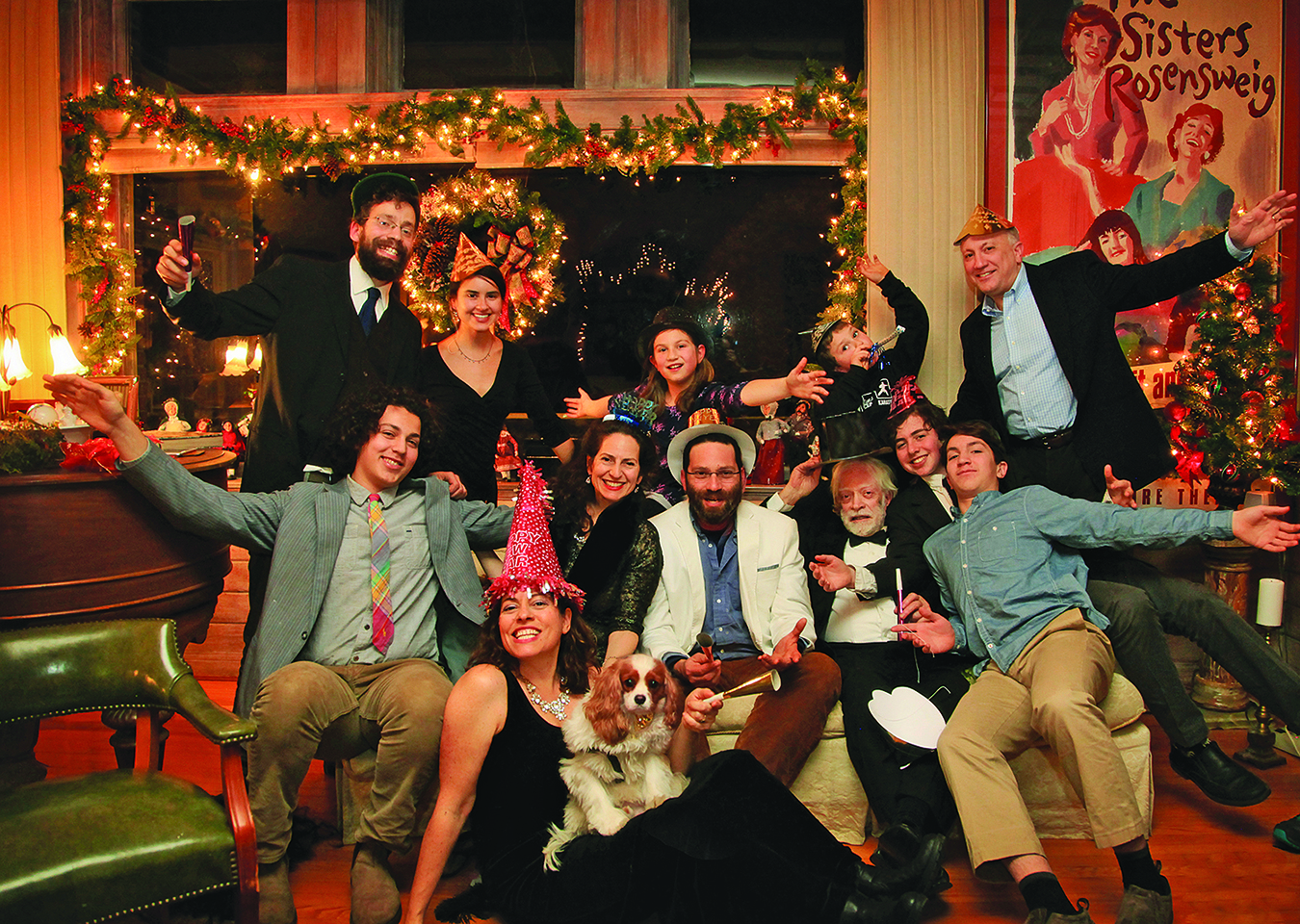 "And," Tajlei says, "Mr. Seabrook always goes down into our wine cellar to see what we have, and while he's here he teaches us a lot about wines, too. We've learned that the Seabrooks are real foodies."
"In recent years, we've had new families joining us during the holiday season from China and Brazil…that family told us they had come to Vermont because they had never seen snow…and they all felt perfectly at ease to sit in the living room and join the party with all of us," says Tajlei. "The holidays here are such a wonderful mix of people, everybody gets along, everybody has a good time, and that's what is so wonderful about the inn." Just like in Hollywood, where movie-magic always happens, every year, some similar Vermontmagic takes place at the Wilburton Inn at Christmastime. And of course, as if on cue… it snows.
Wilburton Inn Timeline
This year marks the 30th anniversary since the Levis family bought the Wilburton Inn. The story of the inn actually begins around 1895 when Albert M. Gilbert, a friend of Robert Todd Lincoln of the nearby Hildene estate, expressed his wishes to build a vacation home in the mountains of Manchester. Gilbert, a Chicago industrialist, debuted his new retreat, a 25-room, brick-built, English Tudor style mansion surrounded by a vast gentleman's farm in the summer of 1902. He called it Strawberry Hill. Seven years later, Gilbert died, leaving his family the burden of considerable debt. The house, divided from the larger land holdings, was sold well below its value to another Chicagoan, James Wilbur. Wilbur, a banker, renamed the mansion after himself, calling it Wilburton Hall. Long after Wilbur died, Max and Gertrud Bundy leased the mansion, and for a few years they ran it as a private co-ed school. Renamed again, it was called the Windsor Mountain School. In 1945, the property was sold once more and transformed into an exclusive summer-only resort run by a New York club owner named Jack Ortlieb. To Ortlieb, "exclusive" meant the paying guests at the Wilburton Inn, as it was then called, were only those he himself invited. In 1977, Ortlieb's widow sold the property to RKO Pictures, Inc., one of the major Hollywood movie studios. Under the RKO/General Tire conglomerate, the mansion was a hush-hush spot for business meetings, and as legend has it, trysts among the studio's coterie of leading actors and actresses.
Ten years later, Dr. Albert Levis, originally born in Athens, Greece and a practicing psychiatrist from Hamden, Connecticut, happened to be dining at the inn with his wife Georgette, celebrating his 50th birthday, and they say, he almost instantly decided to buy the mansion. Here is where the word "serendipity" means something—Dr. Levis had no particular intentions prior to that moment that he, his wife, and children should become innkeepers in Vermont. Sadly, Georgette Wasserstein Levis, who was in every sense the hospitable heart and soul at the Wilburton, died three years ago. Following in her footsteps, the second generation of Levis innkeepers includes daughters Melissa and Tajlei, and sons Max and Oliver. A still very young third generation seems to already grasp the one essential element that makes a stay at the Wilburton Inn an extraordinary experience: personality.
All the Details
Inn lodging in the Wilburton Mansion, bed & breakfast rooms on the 30-acre estate, six vacation villas, and private mansions. Pre-approved pets welcome.
257 Wilburton Drive, PO Box 468 Manchester Village, VT 05254
802-362-2500
[email protected]
www.wilburtoninn.com