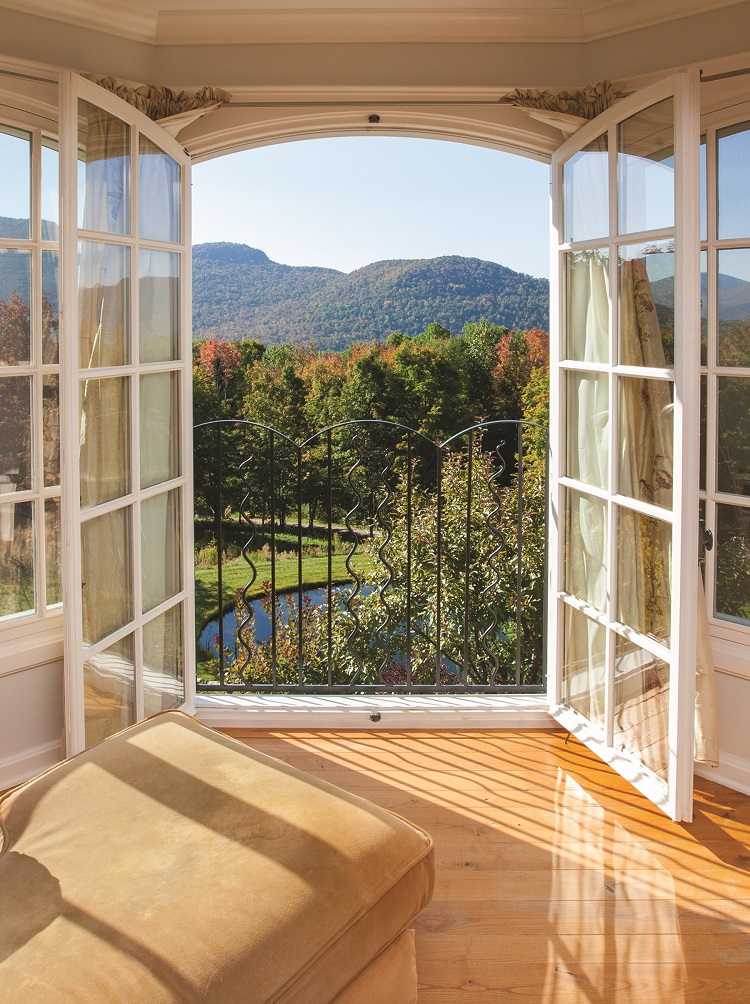 Turning a new leaf is always a sign of something new and better to come. As summer fades, and our green mountains turn to a mosaic of breathtaking colors "an awesome new era for Stratton Mountain and Southern Vermont is beginning," says COO Bill Nupp.
That new era began on July 31, when Intrawest, Squaw Valley Ski Holdings, and Mammoth Resorts combined into one company. At an informal meeting with the new management team in August, Bill's sentiments were echoed by the Interim Chief Executive Officer Bryan Traficanti stating, "we are inspired and passionate about the mountains, it's part of our DNA, it's what binds us all together." President and Chief Operating Officer David Perry confirmed adding that, "Stratton has a wonderful history and reputation and overall the organization wants to honor and cherish the unique nature and culture of each resort."
With the addition of Deer Valley also planned, the group will manage 13 resorts in Colorado, California, Quebec, Ontario, Vermont, West Virginia, and Utah. Specific details and plans were not revealed. However, they are working on a combined pass product that will likely be rolled out for next ski season. Other items brought to their attention near and dear to the community include questions around a replacement of the Snow Bowl lift and increasing the number of summer activities. Stratton Magazine's hope is that we have more details available in our next issue.
In the meantime, we take you inside some of the exciting things coming this fall that have our area buzzing. We welcome the arrival of the Independent Television Festival in its new home in Manchester and present in this issue explorations in lighting and furniture in our "Lighting the Way" and "Wood You?" articles. We also invite you to join us in October to meet home service professionals at our second annual Home Improvement Expo in the Stratton Mountain Base Lodge over Columbus Day Weekend.
As we look toward the future, we also pay tribute to the past. We present recollections from the writers and director of Baby Boom, which was filmed in Manchester and Peru as we celebrate its 30th anniversary. Also, read a feature on the works of famed artist Al Hirschfeld and details on the pop-up gallery in Manchester presented by The Al Hirschfeld Foundation. Take a walk through the magnificent Dellwood Cemetery where historic and colorful personalities have found their final resting place.
Enjoy a stroll this fall in historic Manchester and join us at Stratton Mountain's always spectacular Columbus Day Weekend full of music, Harvest Fest activities, and annual Brewfest. And speaking of beer, spend some extra time in the area this season following our extensive craft beer tasting tour found in this issue!
To celebrating each new leaf,
Marcia Lissak