Once upon a time…

By Chris Morrow
Photography By Hubert Schriebl
Something about those words captures the imagination of children and adults alike. We gather together with excitement, anticipating what magical places we'll visit and the characters who will enchant us. From the beginning of time, stories have been handed down, weaving together the fabric of our cultures, family lore, and beloved traditions. These stories become especially meaningful during the holiday season when our hearts open and we are surrounded by family.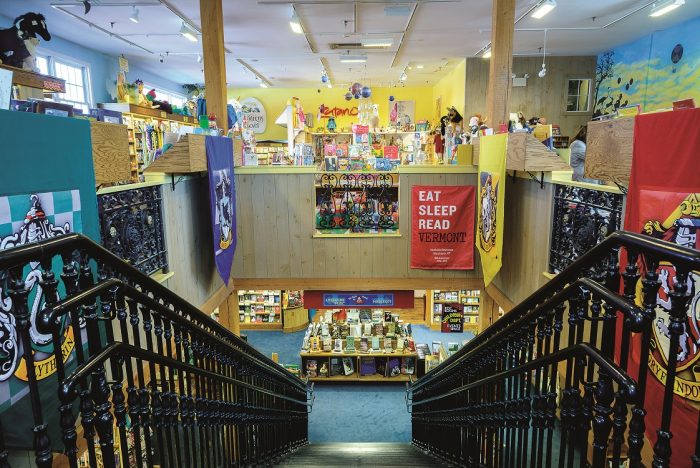 During this festive time of year, we welcome loved ones, friends, and neighbors into our homes. We share time catching up and exchange tokens of our love and appreciation, often punctuated by the delight of children and grandchildren. As we get older, we recognize that the true gift is reconnecting and making time for each other.
In 1976, I was 10 years old when my parents Barbara and Ed Morrow decided we would move from Westchester County to follow their dream to open a bookstore. What stayed with me from their musings around the dinner table was the kind of place they dreamed the bookstore would be—one that was uplifting and comfortable, where—through the sharing of story and ideas—people from all walks of life would connect and gain a more complete and comprehensive view of life. When I watch the delight of children and adults interacting with the store, especially a family experiencing it for the first time, I'm reminded how successful my parents were in achieving their vision of an inviting and inspirational place for all ages.
Exploring Northshire Bookstore is akin to opening the cover of a much-anticipated book with the excitement of where it will lead. Through our renovations during the years, we kept our guest experience at the forefront and designed the layout with the joy of serendipity in mind. Guests often spend hours browsing through 30,000 books, music, stationery, clothing, and unique gifts. Children race up the ornate, black-iron staircase, with moms in tow, to explore books, toys, novelties, and rotating displays designed for curious minds. It is rewarding to see how many children visit the store with their grandparents—advocates for continuing the joy of reading in their grandchildren.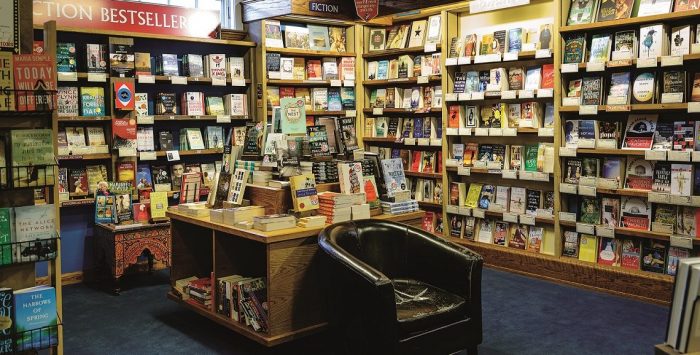 In an ever-changing world of likes, follows, posts, and #hashtags, the rich value of storytelling remains, perhaps even greater than before. Books are not gadgets; they have the power to change lives. They inspire readers, especially children, to dream, discover interests, and shape the people they want to become. Two programs that we are especially proud to provide our guests are Northshire Selects and the Book Angel program.
Northshire Selects is perfect for adult and children booklovers and a favorite gift idea with grandparents—a book a month delivered to your door. It's simple: each month our experienced booksellers hand-select a book for your special reader based on their age and interests. It arrives in the mail gift-wrapped. It's exciting, convenient, and affordable. Who doesn't like getting a surprise package in the mail? We hear time and again from gift recipients how they look forward to their new book—often finding new, favorite authors based on our booksellers' selections they wouldn't have discovered otherwise.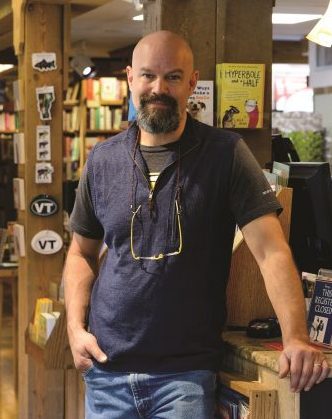 Book Angels is a holiday program we have been doing for decades. It is something, despite all the hustle and bustle of our busiest season, we look forward to in the store all year long. With generous donations from community members and visitors, supplemented by many donations from us, we provide a gift-wrapped book for local children who are unlikely to receive a book for the holidays. Many families have made being a Book Angel part of their holiday tradition. Their children select a child of their own age and take great pride in selecting just the right books for their Book Angel recipients. During the years, we've surprised many thousands of local children with the gift of a book. Maybe we've even changed a life or two.
Since 1976, Northshire Bookstore has endeavored to bring stories to our Northshire family all over the world that entertain, inform, challenge, and inspire. It is both our privilege and our calling.
From all of us to all of you—peace and joy in the new year.
The Bookstore Story
1974
Ed and Barbara Morrow dream of leaving the corporate bustle and opening a community bookstore.
1976
A dream in action: Northshire Bookstore opens in what is now Berkshire Bank.
1977
The Morrows hire five staff members and expand their collection of children's books.
1984
Almost a decade later, the Morrows purchase a historic landmark, The Colburn House, to expand the store.
1985
After a year of remodeling The Colburn House, Northshire unveils its new 5,000-square-foot space.
1998
Ed and Barbara's son, Chris, returns home from the Peace Corps and becomes general manager and co-owner.
2003
The store undergoes a major renovation, keeping its guests' joy of serendipity in mind with a entire floor for children, nooks and crannies for curling up with a book, author-event space, and the addition of the independently owned Spiral Press Café.
2013
In response to community demand in Saratoga Springs, New York, Northshire Bookstore opens a second store location there.