STORY BY BENJAMIN LERNER
PHOTOGRAPHY COURTESY JOSHUA SMITH
An uplifting and informative Q&A with the gifted, Southern Vermont-based interior designer, Joshua Smith, who brings love, light, and beauty to the homes and lives of his clients.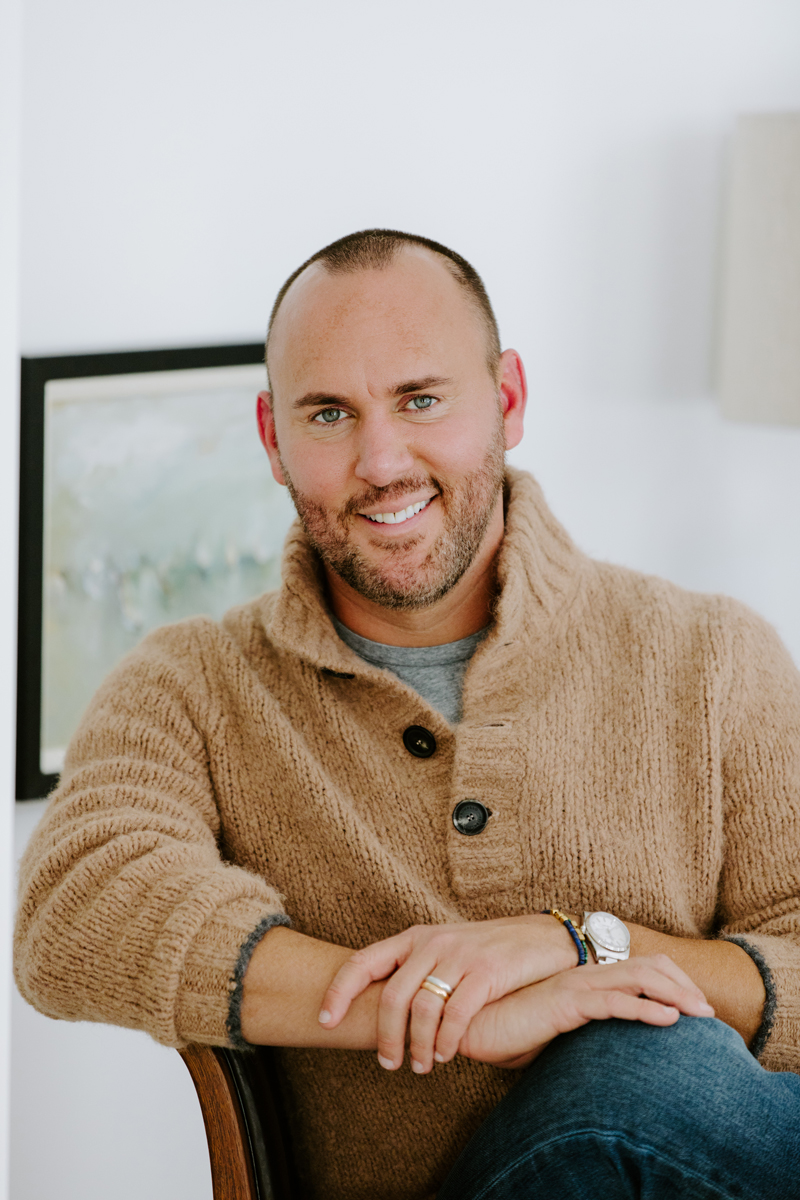 Joshua Smith is a versatile and accomplished interior designer and lifestylist who currently resides in Dorset, Vermont. After building a successful career in real estate in his native Texas, he boldly followed his passion and transitioned into the field of interior design. He honed and refined his design skills while studying at the New York School of Interior Design, then worked under the tutelage of the internationally-renowned architect and interior designer, Steven Gambrel. Afterwards, he branched out on his own and founded Joshua Smith, Inc. in 2012. In the years that followed, Smith built an impressive portfolio that includes gorgeous homes and spaces in Palm Springs and Hollywood, CA; New York City and Bridgehampton, NY; Litchfield, CT, and Dorset, VT.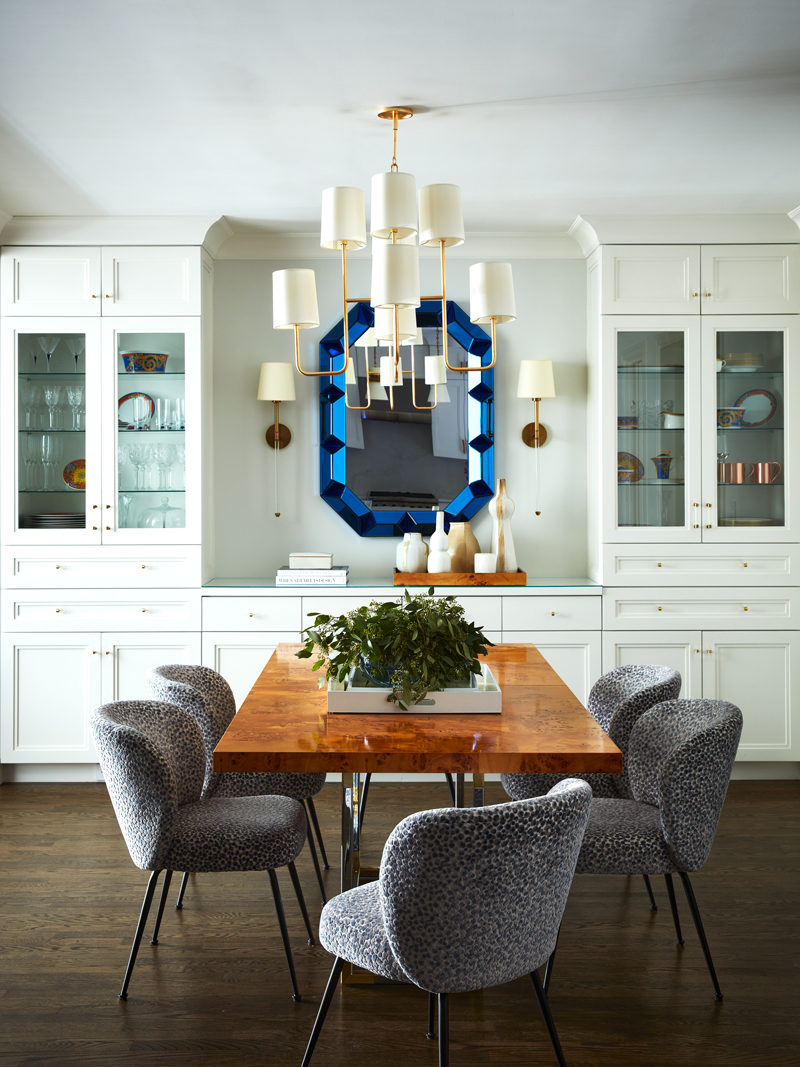 Recently, Smith has found new levels of peace and happiness while living in the picturesque hills of Southern Vermont, and has opened a design studio in downtown Manchester. As he moves forward with his professional journey, he continues to implement principles of love, compassion, and spiritual harmony in his work as an interior designer. By integrating a holistic analysis into his consultation process, Smith helps his clients actualize blissful and elevated spaces that perfectly align with their lifestyles, aesthetics, and personal preferences. In the midst of a busy work week, Smith took a short break from his lively schedule to speak with Stratton Magazine. Over the course of our conversation, he graciously revealed the core tenets of his overarching design phi- losophy, his favorite things about living in Vermont, and how he helps his clients to create harmonious sanctuaries where they can live joyful, fulfilling lives.
Q: Thanks for joining us, Joshua! We're grateful that you have chosen to bring your talents to the Green Mountain State, and we're excited for what the future holds for you and your newly-opened studio here in Manchester. Your design process is deeply rooted in your meditation practice. For those who might not be aware, how do residential environments and interior design directly influence and affect joy and personal wellness?
A: Many people are becoming more aware of the connection between body, mind, and spirit, and I think that we are just now starting to scratch the surface of how our immediate environment plays a role in all of that. If we take into account the neuroscience and the way that we're able to measure chemical releases in the brain based on our perceptions and experiences, we find that our brains are constantly changing in ways that influence our moods. There's also a relatively-new subset of neuroscience called "Neuroaesthetics," which is even more fascinating. It deals with how beauty can impact and change lives. Beauty is certainly in the eye of the beholder, but when we experience beauty, we are immediately uplifted. When you're here in Vermont on the top of a snowy mountain or walking through a beautiful forest, you feel good in those environments—and it's all closely tied to how those processes in our brains work. By that same logic, when we envision and build environments that are more than a shelter or dwelling place—and are truly consciously created— we can create spaces that lift us up, light us up, and serve as a safe space where we can work on ourselves. These days, we're all bombarded by noise and stress from external sources. When you walk through your door and drop your things at the end of a long day, your home can either be a stressor or a sanctuary. The way that our homes are decorated and designed plays a significant part in the way that we experience our lives.
Q: How are you applying that new knowledge and awareness towards your work as an interior designer?
A: I feel a calling to help people improve their lives starting at home, and I'm now stepping into a place where I can apply my work as a teacher and coach (Joshua is also a certified life coach) and integrate it more into my design work. I approach every project that I take on with the following questions in mind: Firstly, are we teaching people to live better in their beautiful houses once the spaces are transformed? Secondly, are we teaching people how to be more centered, connected with one another and make the mundane more meaningful in everyday life? I try to keep that perspective at the forefront with all of the clients that I work with. For example, I had a client who had two kids, and I made a recommendation that they start using a "phone box." At a certain point in the evening, everyone's phone goes in the box at dinnertime so that they can connect with each other without being distracted. My client loved that idea, so we got this beautiful box which wonderfully complements the space. They've implemented it, and it's had a wonderful effect on their quality of life. It doesn't just beautify the space— it makes their life more joyful, as well. While working with that same client, I also had individual meetings with their children to help them become part of the design process. Regardless of a client's age or personal preferences, I find that they have to buy into the process and feel connected with their environment. Those are the types of practices that I'm using as I integrate more lifestyle-oriented elements into my interior design work. I'm certainly going to keep decorating and designing, but my passion now truly lies into how I can improve my clients' lifestyle and incorporate the lessons that I have learned that have helped me manifest and create a beautiful life for myself. It's taken a lot of research—and trial & error—to get to this point, but I have a wonderful toolkit that I want to share with the people who I work with.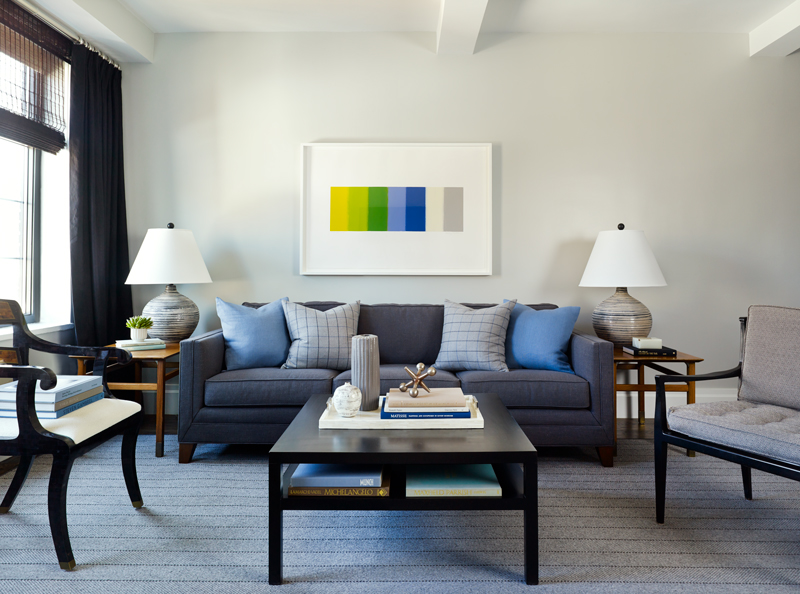 Q: You recently moved to Vermont and opened a new studio for Joshua Smith, Inc. in Manchester. What brought you to Vermont, and how do you plan to engage with the local community in the future?
A: It might sound cliché, but when I was growing up, my mom's favorite movie was White Christmas. We've watched it every year together from the time that I was eight years old. I've always viewed Vermont from a romantic perspective. My husband and I even danced to Rosemary Clooney's version of "Moonlight in Vermont" at our wedding. The two of us traveled to Vermont for my birthday a few years ago, and as we were driving back south, we drove through Dorset Hollow. It was absolutely beautiful, and it made a lasting impression. When we sold our home in Sharon, CT, my husband found a beautiful property in Dorset on 75 acres. We came up here, saw the house, fell in love, and the rest is history. The house was built in the early 1990s, and it's located at the very top of the lower part of Dorset Hollow. The view was incredible, and I thoroughly enjoyed working on the house. We added wooden beams in the living room and kitchen, because we wanted to incorporate architectural elements that are similar to what earlier artisans and craftspeople would use in historic Vermont homes. It was a full renovation. We also added modern furnishings, and built a sanctuary meditation garden and a large terrace outside. My husband and I are so grateful to live in such an amazing place. Whether I'm standing outside in my yard, watching my dogs run and play, or watching the sunrise in the morning, it's absolutely unbelievable. Beyond the aesthetic beauty of our natural surroundings, there is an inexplicable, magical energy here that is remarkably enchanting. The people who live here are incredibly nice, connective, and inclusive, and they have really welcomed us in. We feel for the first time that we've landed where we're supposed to be, and I'm looking forward to potentially organizing events at my studio in Manchester that will engage with the local community. Last spring, we went to France and did a sourcing trip where we filled a 40-foot container with antiques from Italy and France. I shipped that container over here, and my studio is now filled to the brim with antiques. We are in the process of organizing it and sorting through it, and I tentatively plan to host a "Saturday Pop-Up" series once a month where people can come to the studio for an open-house. I've talked with my neighbors over at Village Tile, and we might even hire a food truck and hold a block party-style event. Between r.k. Miles, Village Tile, and myself, it's really become a little home design center where we are on Depot Street. I've already had some clients come to visit my studio, and I'm excited to work with more clients here. I've got all the materials, all of the fabrics, and all of the stone samples, and the goal is to eventually expand to the point that the items in there will also be available to everyone in the community in the future. I want to democratize design, make it accessible, and help people live a life that is beautiful and balanced in every way.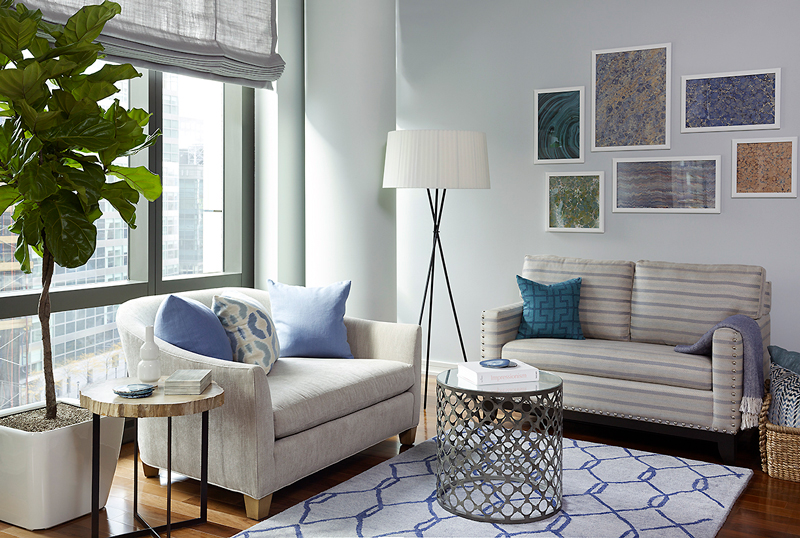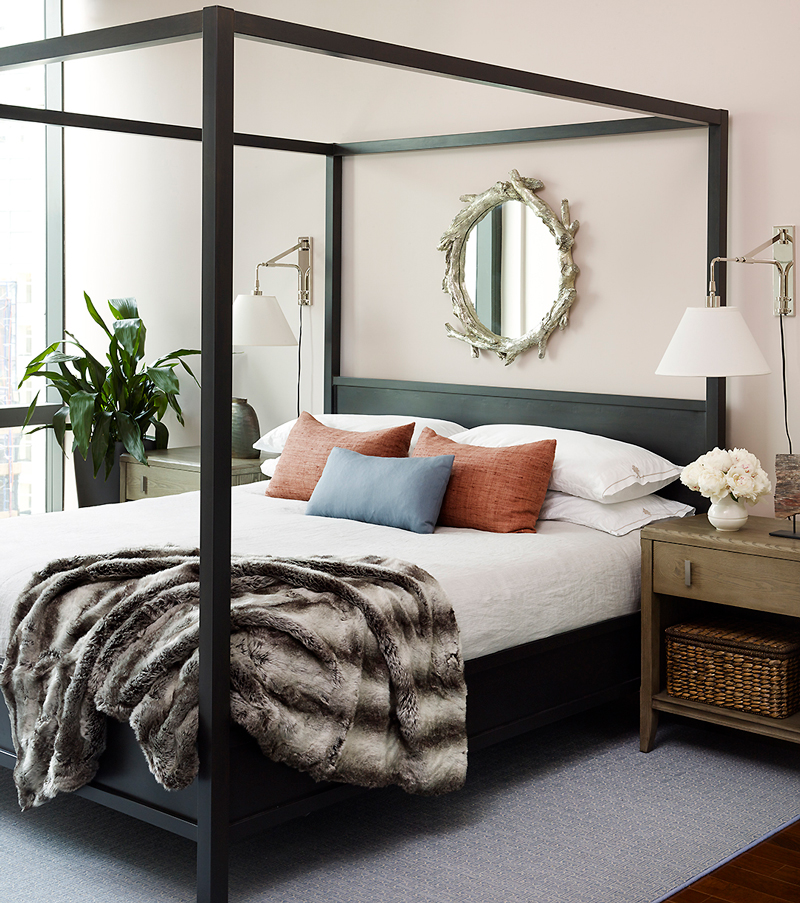 ALL THE DETAILS
JOSHUASMITHINC.COM