On October 22 & 23, 2016, The Herend Shop in historic Manchester Village, VT will host an Artist Signing Event, one of only 12 in our nation. Handpicked to host the event by the internationally-acclaimed Herend Porcelain Manufactory of Hungary, The Herend Shop will welcome Herend master painter, Marianna Steigervald, to demonstrate Herend painting techniques, sign & personalize purchases.
Herend enthusiasts will explore a stunning array of rare designs, novel colors, and captivating shapes during the Artist Signing Event. Exceptional Herend porcelain gems, such as sculptures from the Herend limited-edition Reserve Collection will be available for purchase. This year's featured Event piece is a mother and baby bunny, hand-painted in the classic Herend fishnet pattern in raspberry and orange hues. Customers will find figurines painted in lavender, turquoise, platinum, 24-karat gold, and mosaic-blend fishnet designs.
Open to the public, the Event is scheduled for October 22 from 10am to 6pm and October 23 from 10am to 5pm. All guests will be entered into a drawing to win a magnificent Herend cheetah figurine valued at $2,275.
Herend began earning worldwide fame for its exquisite porcelain soon after its founding in 1826, and today is the largest European manufactory of handcrafted, hand-painted porcelain. It remains the brand of choice among royalty, leaders of nations, and celebrities from all walks of life. Marianna Steigervald has been with Herend for over 20 years, and 2016 marks her third US artist event tour. She is one of the few Herend master artists.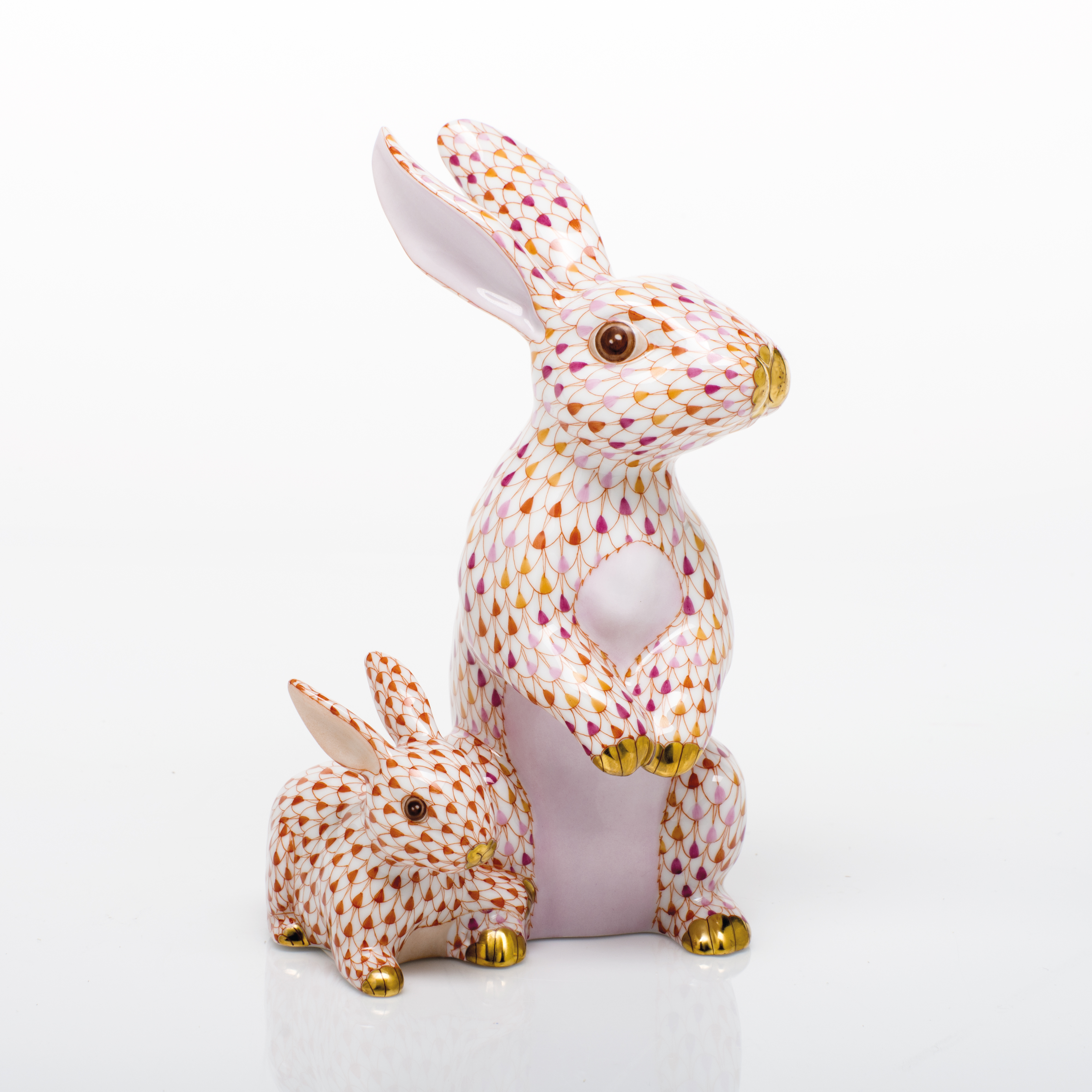 For more information regarding the Artist Signing Event, contact John Yeager, owner of The Herend Shop, at (800) 440-3510 or [email protected].