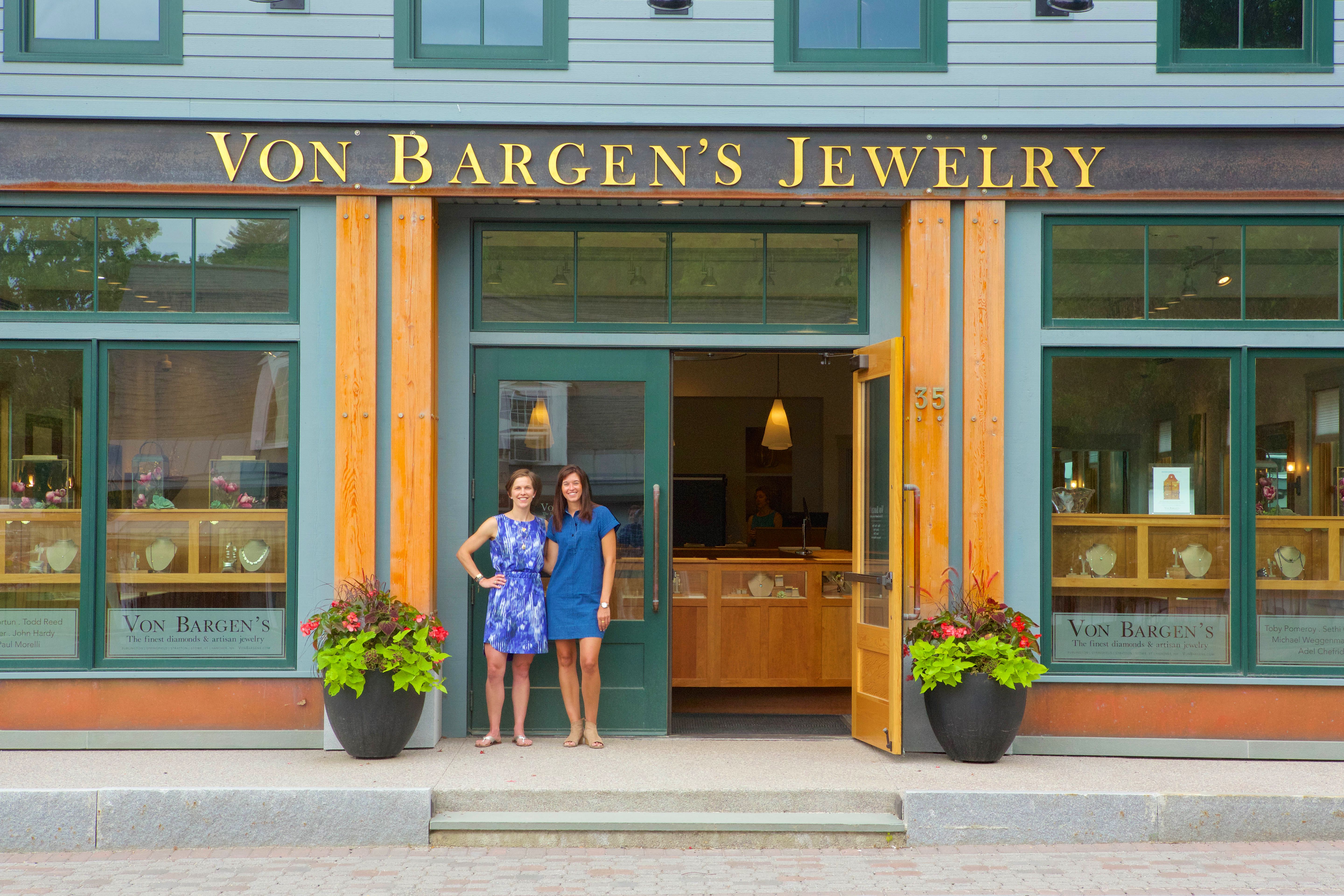 Awards for the Vermont Retailer
INSTORE Magazine, The Magazine for the American Jewelry Store Owner, held its 15th annual "America's Coolest" jewelry store contest and released its winners July 19, 2016.
Von Bargen's Jewelry, a second generation jeweler with locations in Burlington, Stowe, Springfield, Stratton, VT and Hanover, NH received runner-up recognition in the big store category (more than 6 employees). Founded by John Von Bargen and carried forward by his daugther and son-in-law Julie & Jason Thom, Von Bargen's features fine diamonds, custom design created in their Vermont studio and artisan jewelry.
The America's Coolest Stores Contest highlights the best examples of independent jewelry retailers in North America. They are judged by a panel of retail experts on the basis of business practices, history, online presence, interior decor and curb appeal.
"Every year we feel privileged to bring our readers the best of the best in our industry," said Ralf Kircher, INSTORE's executive editor. "Winning stores often have amazing product lineups and are impressive to look at. But a store wouldn't really fit our 'cool' criteria if it weren't for such aspects as innovative marketing, creative retail environment and a unique work culture."
The top three winners in the big & small size divisions are given trophies and featured in the August issue of INSTORE and at www.instoremag.com.
Follow Von Bargen's Jewelry on Instagram and Facebook for designs, updates and more.
---