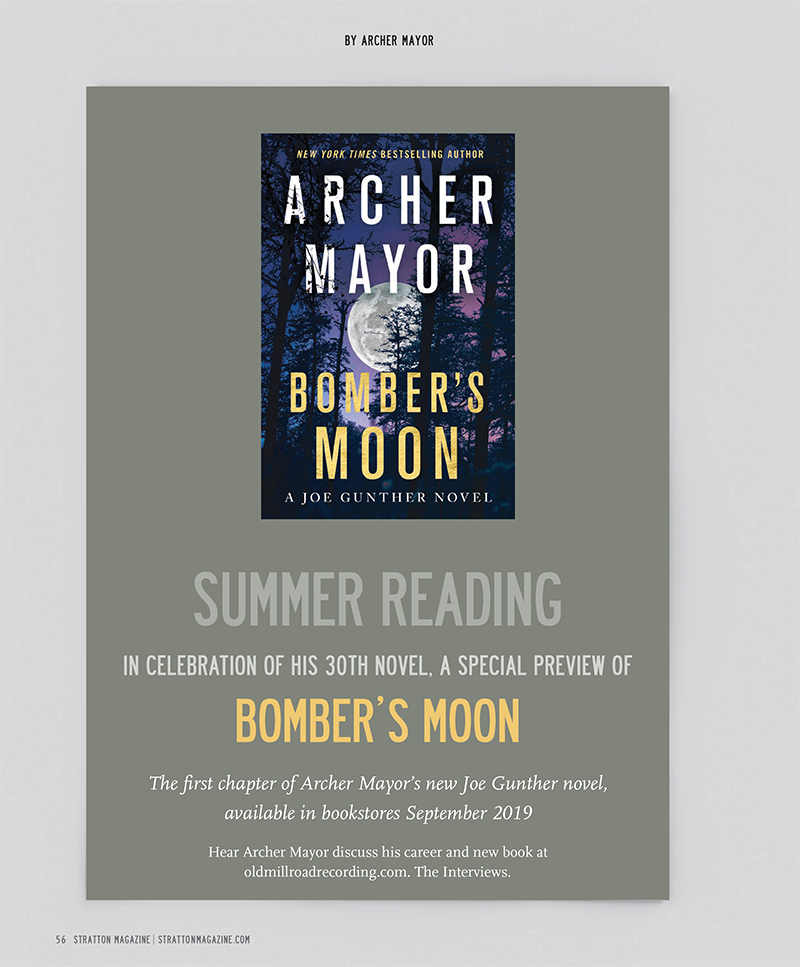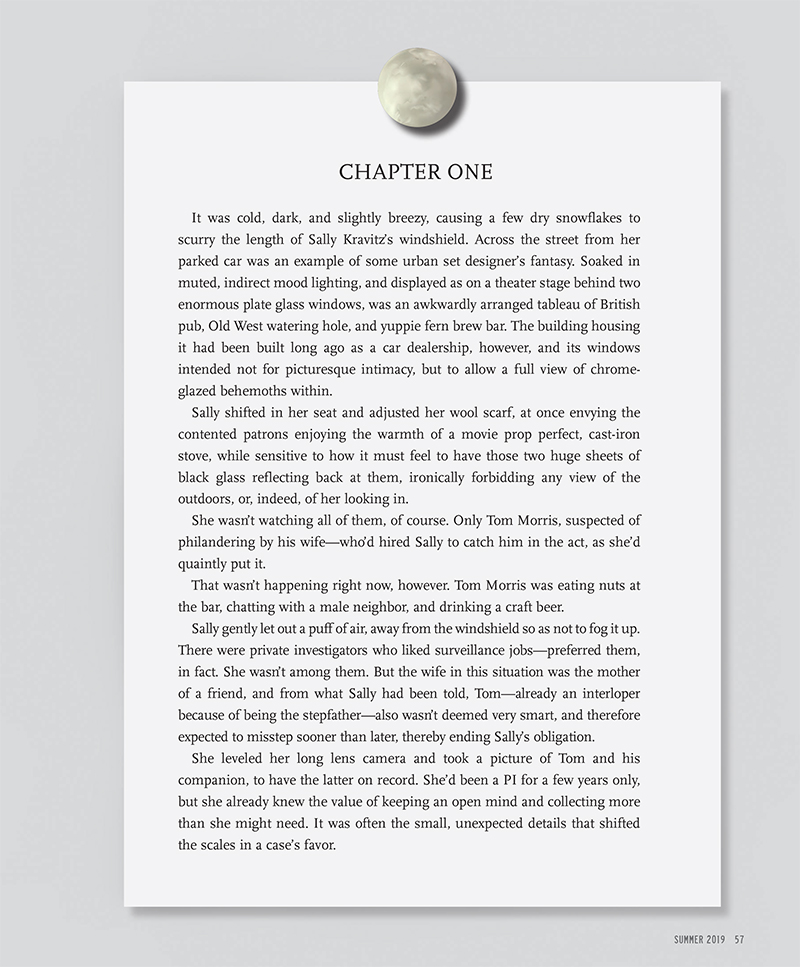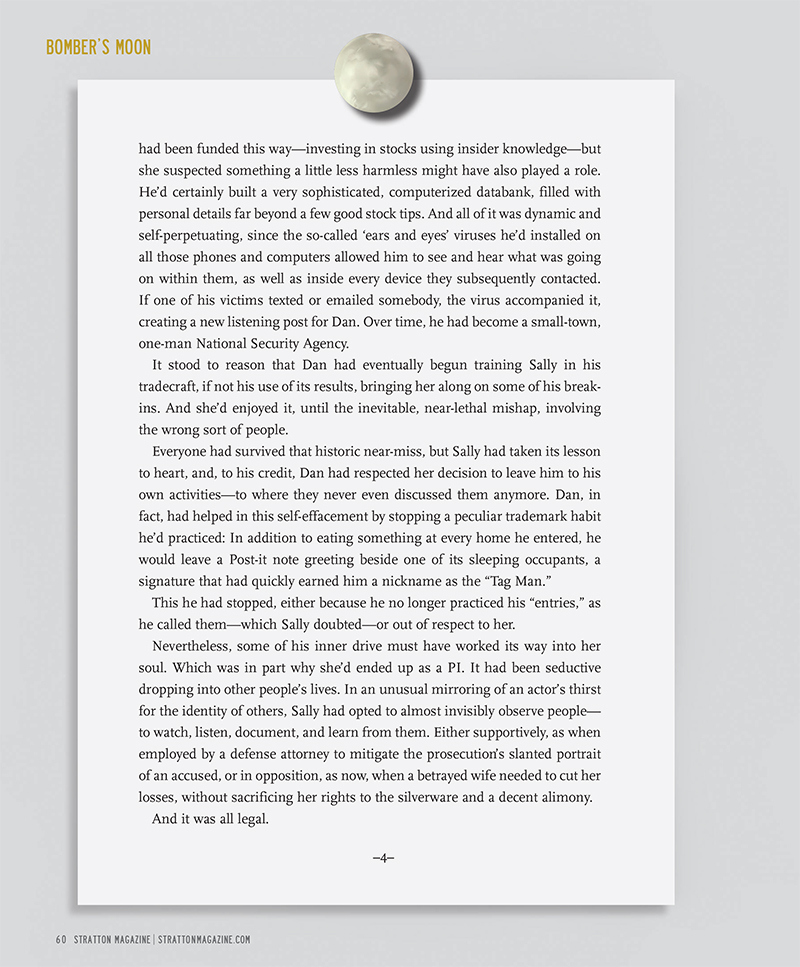 THE INSPIRATION FOR
BOMBER'S MOON
I have a complicated brain. I have, in fact, described my writing process as that of an air traffic controller with no windows and no radar. Nevertheless, in the past, I have done my best to present some fairly linear stories, where one development reasonably leads into another. Every once in a while, however, that brain breaks out of its confines, and Bomber's Moon is an example of such. In it, rather than just keeping with the perspective of Joe, Willy, Sam, and Lester, I have thrown in additional returning characters—in particular two intriguing young women— and even a bad guy or three. I thought it would be interesting for all of us to watch them working through their challenges, allowing the reader to sit on their shoulder and enjoy the ride. But with more people and viewpoints come more complications, so I further delighted in taking three apparently disparate plots, and slowly working them toward a single conclusion. Bomber's Moon was an opportunity, as I saw it in my mind's eye, to expand and vary the cast of characters a bit, to throw more than a single monkey wrench into the works, and to strive for an ending at once surprising and rewarding.
–A.M.oldmillroadrecording.com. The Interviews.
ARCHER MAYOR
Archer Mayor is the author of The New York Times best-selling, 30-book police procedural series, featuring detective Joe Gunther. In addition to his writing, Mayor is a death investigator for Vermont's Office of the Chief Medical Examiner, and formerly, a detective for the Windham County Sheriff's Office and 25-year veteran volunteer EMS/firefighter. Mayor has integrated his actual police experiences with intricately detailed plot lines into novels that The New York Times has called "dazzling," and Booklist has said are "Among the best cop stories being written today." The result adds a depth, detail, and veracity to his characters and their tribulations that has led The New York Times to call him "The boss man on procedures," and the Arizona Daily Star to write, "Few deliver such well-rounded novels of such consistent high quality." Archer Mayor—who was brought up in the United States, Canada, and France—has been variously employed, as a scholarly editor, a researcher for TIME-LIFE Books, a political advance-man, a theater photographer, a newspaper writer/editor, a lab technician for Paris-Match magazine in Paris, France, and a medical illustrator. He is a graduate of Yale University. Before turning his hand to fiction, Archer wrote history books.