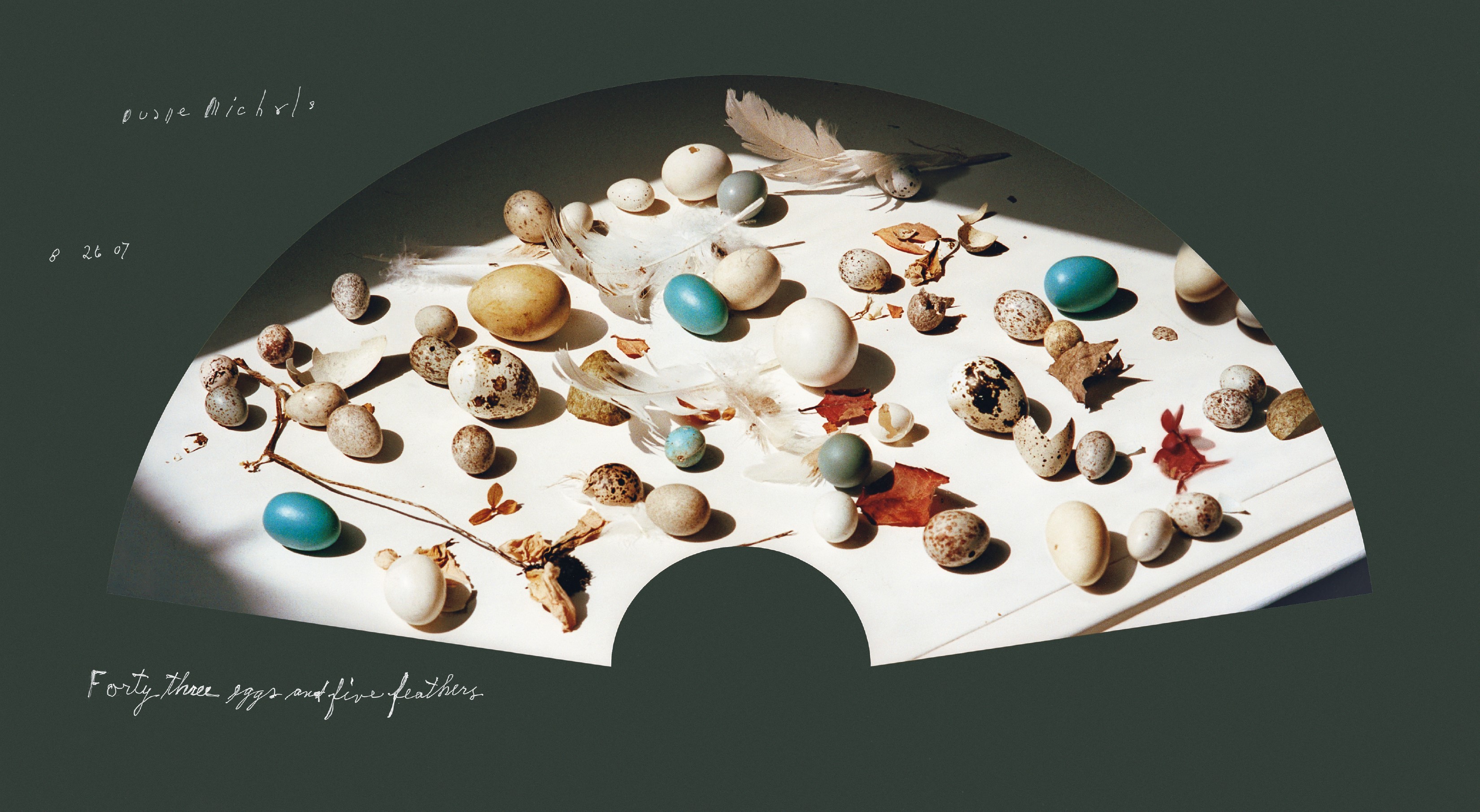 Photography Showcase at Bennington Museum
On view at the Bennington Museum from August 6 through October 30 is a remarkable photography exhibition of works by Duane Michals, known by many as one of the great photographic innovators of the last century, widely known for his work with series, multiple exposures, and text. This particular exhibition – Duane Michals: Photographs from the Floating World, features vibrant color photographs by this groundbreaking artist created in and around Cambridge, New York, during the last decade. The images reference art historical precedents, such as Japanese fan paintings and the late nineteenth-century French artists Bonnard and Vuillard, and depict emotion and universal themes like love, death, and immortality. Incorporated into his work is text which does not explain his photography, but gives voice to his ideas and thoughts about the pictures.
Michals' Work
In the late nineteenth century, artists like Degas, Whistler and Toulouse-Lautrec made interpretations of Ukiyo-e, the Japanese woodblock genre that was present during the Edo-or "Floating World"-period. (c. 1620-1867) More than a century later, Michals introduced a modern variation of this art form which was inspired particularly by the Ukiyo-e-influenced work of Bonnard and Vuillard, along with a much earlier but sympathetic painting of Vermeer. Color shots fusing Eastern and Western models of quietude and pensiveness created little fictions that embrace what has been referred to as life's more "Japanese moments." While he has previously used color film for commercial projects, Photographs from the Floating World marked the first instance in which Michals employed it for his own photography. The images describe discrete moments with haiku conciseness: a flower in blossom, a woman waiting, a man building a card house, a cat starting at the ghost of his master.
A Bit about Michals
Duane Michals (b. 1932) first made significant, creative strides in the field of photography during the 1960s. At a time heavily influenced by photojournalism, Michals manipulated the medium to communicate narratives. The sequences, for which he is widely known, appropriate cinema's frame-by-frame format. Michals has also incorporated text as a key component in his works. Rather than serving a didactic or explanatory function, his handwritten text adds another dimension to the images' meaning and gives voice to Michals' singular musings, which are poetic, tragic, and humorous, often all at once.
Exhibiting in the United States and abroad, over the last fifty years, Michals' work has been on display at The Museum of Modern Art, NY, the venue of his first solo exhibition (1970), the Odakyu Museum, Tokyo (1999) and the International Center of Photography, NY (2005). He celebrated his 50th anniversary as a photographer with a retrospective exhibition at the Thessaloniki Museum of Photography, Greece and the Scavi Scaligeri in Verona, Italy.
The artist's work is among the permanent collections of notable museums including the Israel Museum, Jerusalem; the J. Paul Getty Museum, Los Angeles; the Metropolitan Museum of Art, New York; the Moderna Museet, Stockholm; the Museum of Modern Art, New York; the National Museum of Modern Art, Kyoto; and the Philadelphia Museum of Art. His archive is housed at the Carnegie Museum of Art, Pittsburgh.
Related Events
On Saturday, September 24 join us for an artist's reception in the Works on Paper Gallery before going to the Ada Pareksy Center for "Photography and Reality," a discussion with this engaging artist and speaker. Talk with him about his work beginning in the 1950s and up through today. One of his most recent short films will be screened which will be followed by a Q&A.
About the Museum
Bennington Museum is located at 75 Main Street (Route 9), Bennington, in The Shires of Vermont. The museum is open daily June through October, 10 am to 5 pm. It is wheelchair accessible. Regular admission is $10 for adults, $9 for seniors and students over 18. Admission is never charged for younger students, museum members, or to visit the museum shop. Visit the museum's website www.benningtonmuseum.org or call 802-447-1571 for more information.