Connecting from Afar
By Deborah Riemer
Illustrations by Susan Sargent
By the year 2020 there will be some 80 million grandparents in this country.* Most of those grandparents won't be living just over the river and through the wood. I know. I am one of them.
When Lydia Maria Child penned those lines describing holiday memories visiting her grandfather's house in Medford, Massachusetts, she never could have imagined how complicated that horse-drawn sleigh would get for grandparents and grandchildren today. Published in 1844, the poem was originally titled "The New England Boy's Song about Thanksgiving Day." And that joyous ride to Grandfather's house we go was on Thanksgiving. Only later, when it was set to music, did it become a spirited jaunt to Grandmother's house we go, on Christmas. But whatever the holiday, the horse still knew the way to carry the sleigh to the family home where grandparents were the entrusted keepers of tradition. With holiday season beginning in Vermont as early as the changing leaves, I find myself wondering how grandparents can successfully pass on their traditions from afar.
Intrinsically nomadic, I spent many years gallivanting around the globe as a journalist, raising three children, on two continents, in nine homes. But the birth of my first grandchild in Germany, separated by 3,672 miles from our home in Vermont, not to mention an ocean, was the game changer. He was born smack in the midst of the holiday season. And while I'm as fond of a good warm mulled wine at the Weinnachtsmarkt on a frigid German Christmas Eve as anyone—and have learned to love the Raclette tradition of cheesy fondue shared among friends and family on the German New Year—all of our family's traditions now seemed up for grabs. As I held him, I couldn't help but think of all the familiar holiday traditions to be shared or lost in the distance between this new nuclear family and grandparents on both sides of the ocean.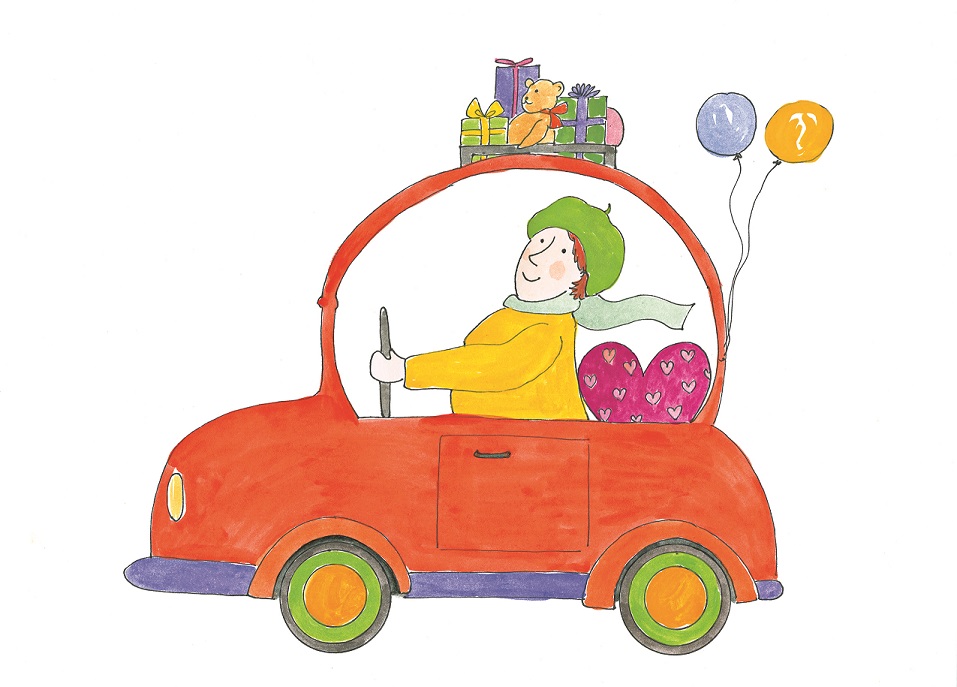 I don't remember how long I silently sobbed into my bag of peanuts on my flight home. I do remember waking up jetlagged in the middle of the night with a phrase running around my head, "Even if I lived next door, I couldn't love you any more." Those lines eventually became the book, My Far Away Grandma, written and illustrated with my Vermont neighbor and multitalented artist and friend Susan Sargent. We were both rookie far away grandmas. We knew nothing about being grandparents, except that we wanted our grandchildren to know that our lives away from them were full, but our visits with them would be even more full because we would keep "a love bank in our heart."
Whether you're living 50 miles from your nearest grandchild down a long country road in Vermont, or 500 miles and an airplane ticket away, the journey to connect in our "always-on" world has become much more, well, bumpy, than Lydia Maria Child could ever have imagined. Sure we're wired, but we find as grandparents that we're not the ones holding the reins. Our children have other places to go than grandmother's house. For many of us, the days of associating holidays and homecomings are gone. So, what's a grandparent to do?
Whatever side of the technology-loving spectrum you're on, you can create a love bank. It can be physical or metaphorical.
It can be something you share with your grandchildren throughout the year, or just during holiday season. A love bank, like any bank, operates with investments and savings. But it also pays dividends. It can be as simple as saving poems, stories, pictures, and favorite recipes leading up to Thanksgiving or Christmas or Chanukah and setting up a special time during the holidays to share the Holiday Love Bank with your grandchildren on Skype, FaceTime, or WhatsApp.
What's in a Name?
Whether you're a Grandma or
Glam-ma, Nana or Nonna, Yaya
or Savta, Bubbe or Oma.
GG or Mamie or Mawmaw or
Nan. Grand-mere or Choochie,
Gramcracker or Gran.
Poppy or Rosie or Tata or Ita,
A grandmother by any other
name would be as sweet.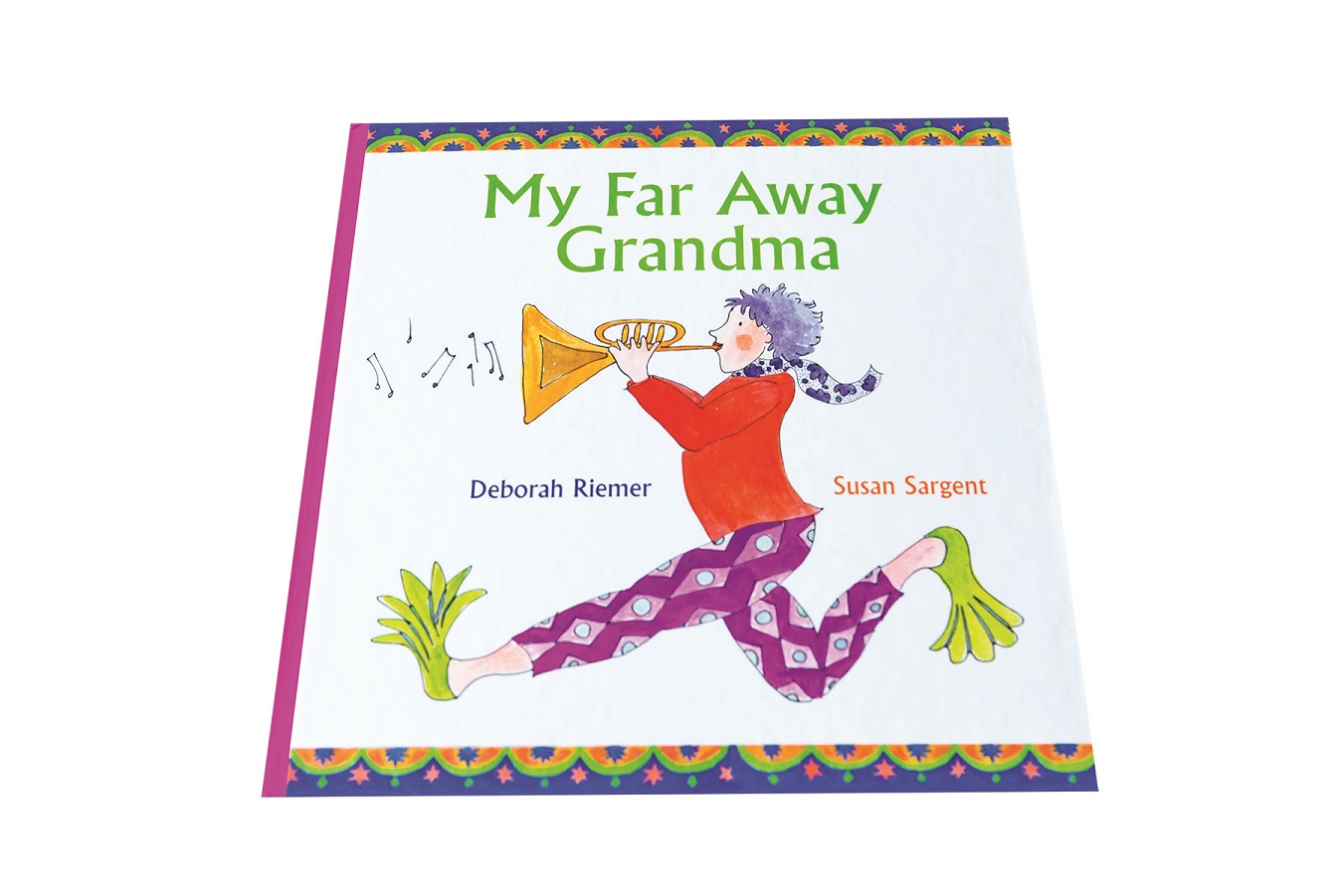 Pass on the things that are important to you when your grandchild is old enough to appreciate them. A menorah that your parents brought back from their first visit to Israel. A Christmas ornament that your daughter made in grade school from paper-mache, dusted off and shared with your grandchild anew. Or, if you're crafty, surprise your grandchildren with glitter pinecones or beaded snowflakes, sending them a bit of your home they can enjoy wherever they are. (Okay, I admit, a few years back I did try sending a snowball in freezer bags to grandchildren in Texas. Melted before I got to the post office.)
Some far away grandparents set up FaceTime Sundays, breakfasts, or bedtimes depending upon the time zone. Families call in, turn the video on, and just perch phones or tablets in the corner to watchthe grandkids do their thing. No talking required.
Susan Sargent takes regular FaceTime sessions with her granddaughters in Colorado a step further. A favorite for 6-year-old granddaughter Zoe is an iPad tour of her grandmother's garden. "She loves to see what's changed and what's in bloom," Sargent says. "When Zoe visits, planting and tending the flowers is always the highlight, so showing the progress through the seasons is a good way to stay connected." Art is also regularly exchanged, especially princesses and mermaids. Sargent sends drawings for Zoe to color in, Zoe returns the favor, and regular resupplies of art materials and books go west for both girls.
Vermont author Ellen Ecker Ogden stays connected through books. Before her grandson Liam was born, she and her daughter Molly, who teaches second grade at the International School in Frankfurt, Germany, started a children's booklist for Liam's bookshelf. "I try to send Liam a book every month," she says. "When I visit, he pulls out the books I have given him and we read together."
The New England Boy's Song about Thanksgiving Day
By Lydia Maria Child published in Flowers for Children, 1844
Over the river, and through the wood,
To Grandfather's house we go;
the horse knows the way to carry the sleigh
through the white and drifted snow.
Over the river, and through the wood,
to Grandfather's house away!
We would not stop for doll or top,
for 'tis Thanksgiving Day.
Over the river, and through the wood—
oh, how the wind does blow!
It stings the toes and bites the nose
as over the ground we go.
Over the river, and through the wood—
and straight through the barnyard gate,
We seem to go extremely slow,
it is so hard to wait!
Over the river, and through the wood—
When Grandmother sees us come,
She will say, "O, dear, the children are here,
bring a pie for everyone."
Over the river, and through the wood—
now Grandmother's cap I spy!
Hurrah for the fun! Is the pudding done?
Hurrah for the pumpkin pie!
*MetLife report on American grandparents