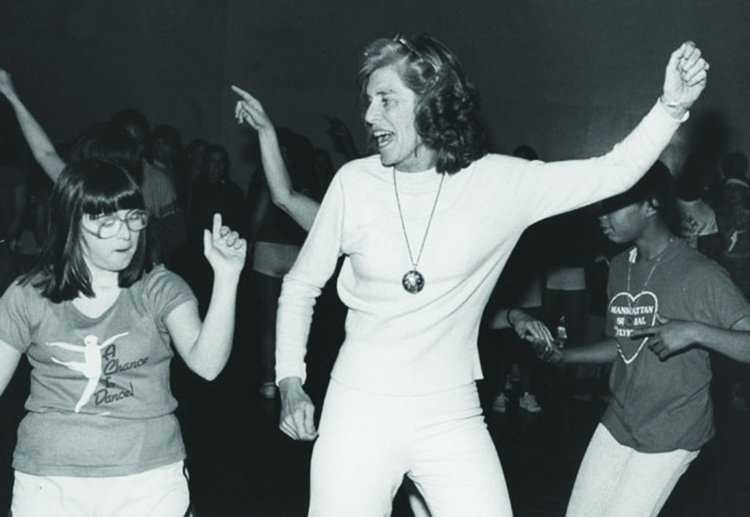 The Special Olympics at 50
By Liza Reed
Photography By Heather Glenn
In the summer of 1962 in a suburban Maryland backyard, Eunice Kennedy Shriver hosted the first Camp Shriver where children with intellectual disabilities could explore new skills and success through sports. At the time, people with intellectual disabilities were routinely separated from their families and shut away in institutions. A more comfortable response was to sometimes ignore the most basic human needs—connection, health, and hope for a better life—rather than acknowledge people with intellectual disabilities as neighbors, let alone as valuable members of society. But one woman altered the course of history and started a revolution to change it all.
When Eunice Kennedy Shriver founded Special Olympics in 1968 and hosted the first World Games at Chicago's Soldier Field, she took a rebellious stand against the injustices faced by people with intellectual disabilities. She faced seemingly insurmountable obstacles and yet never wavered in her steadfast belief that every person deserves to be treated with respect and to have an opportunity to be included. She recognized that sports are a common ground for people of all walks of life and abilities.
Jake Alexopolous from the Special Olympics Vermont Northshire program celebrates his gold medal in
alpine skiing at the 2017 Winter Games.
Fifty years later, Special Olympics has grown from a backyard summer camp to a global movement reaching more than five million individuals with intellectual disabilities in 170 countries. Here in Vermont, 1,310 athletes across the state train and compete year-round in 13 Olympic-type sports alongside another 450 Unified partners (individuals without intellectual disabilities who play Special Olympics sports); 72 Unified Champion Schools in Vermont are building inclusive communities by promoting youth leadership, Unified sports, and whole school engagement opportunities for students of all abilities. Athletes also have access to health exams and referrals for follow-up care in five disciplines through the Healthy Athletes program, as well as training in advocacy and leadership.
In the coming year, Special Olympics celebrates its first 50 years and looks ahead to the next 50. The fight for inclusion is more relevant than ever. Building on Mrs. Shriver's legacy, Special Olympics will:
Innovate

As growth in the number of individuals Special Olympics serves continues to climb, the quality of the coaching and sports experience combined with the sophistication of health outreach requires immediate and innovative efforts to meet the demands of the next 50 years. As the backbone of the movement, Special Olympics seeks to be the leading expert, convener, and deliverer of the highest quality sports and health experience for people with intellectual disabilities in every community around the world.

Unify

Special Olympics views youth as the architects of lasting change and leaders of a dignity revolution. Together youth with and without intellectual disabilities will be called upon to break down persistent barriers to inclusion worldwide, creating a truly Unified Generation.

Empower

Special Olympics acknowledges that full inclusion must go beyond the playing field. To empower people with intellectual disabilities to live up to their fullest potential, Special Olympics will place a prioritized focus on augmenting the availability of leadership opportunities and opportunities to attain and retain job-readiness skills.
Special Olympics needs people like you to join the movement! Opportunities for athletes, Unified partners, coaches, volunteers, and supporters are available year-round. Visit specialolympicsvermont.org to learn more.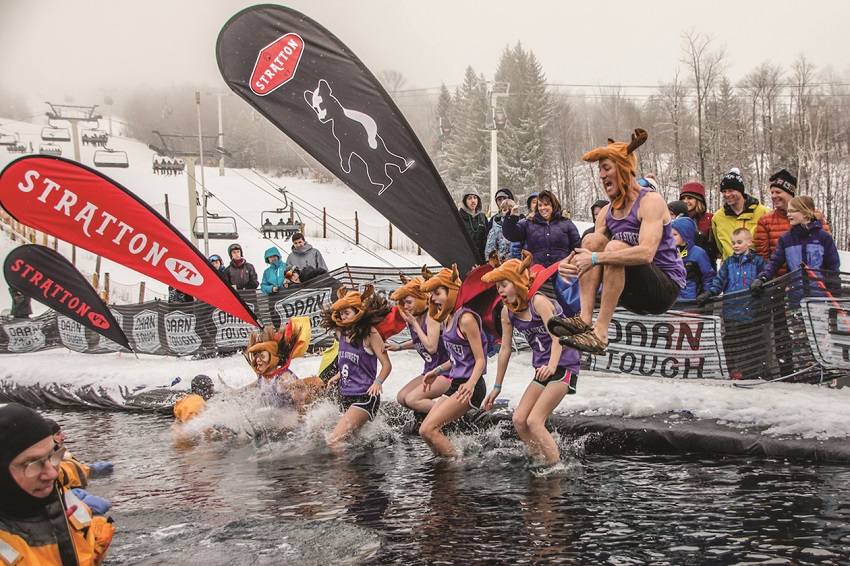 Students from Maple Street School take the plunge.
Stratton Mountain Penguin Plunge
Stratton Mountain Resort will host its second annual Special Olympics Vermont Penguin Plunge on Saturday, March 31 following the pond skimming event. Teams and individuals fundraise for the opportunity to jump into the chilly water to support sports training and competition opportunities for Special Olympics athletes here in Vermont. In 2017, nearly 100 brave people took the Plunge and raised $25,000. Registration for the event is open at penguinplunge.org.
Not ready to take the Penguin Plunge? Support a team and volunteer!