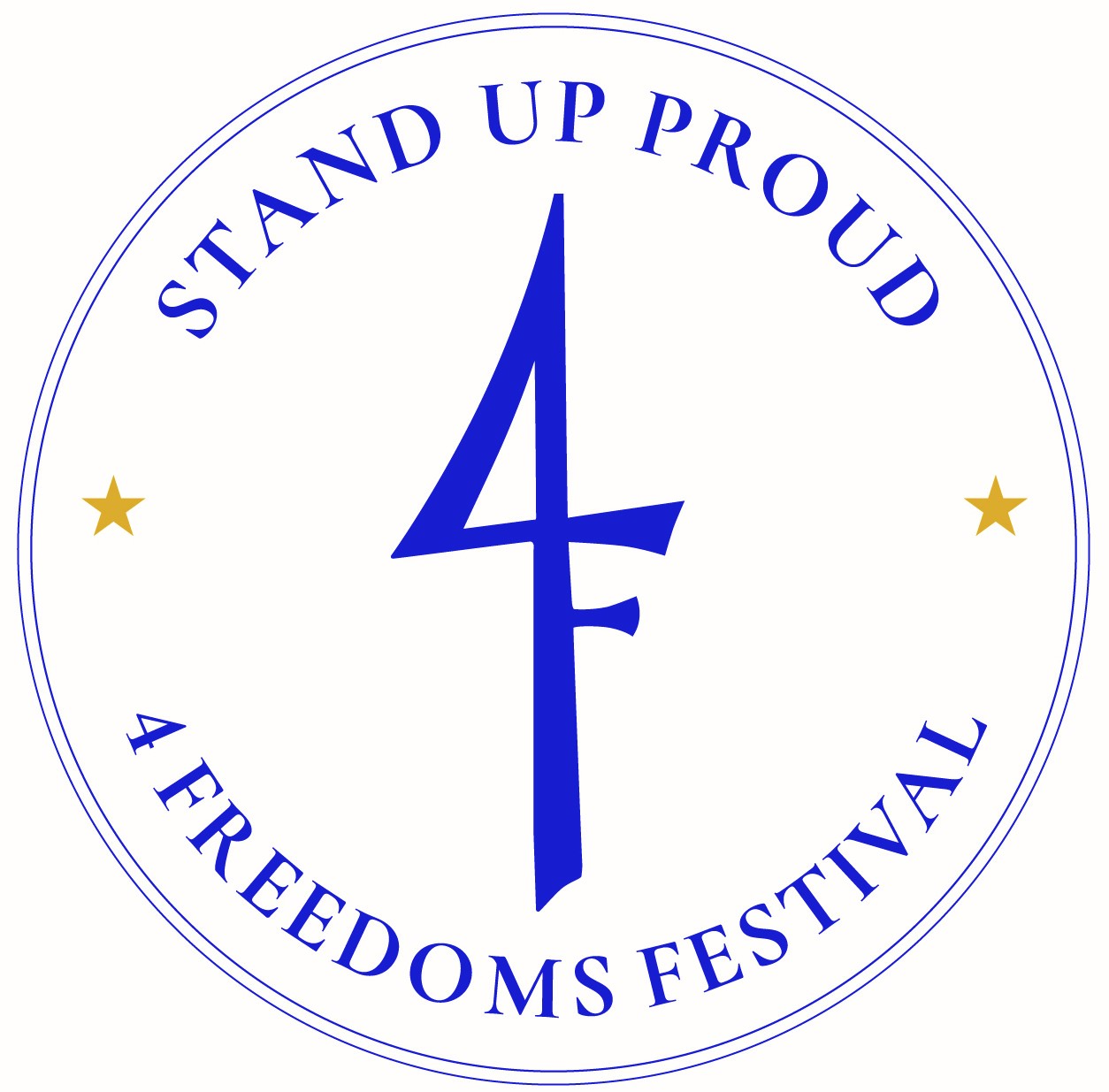 Freedom of Speech. Freedom of Worship. Freedom from Want. Freedom from Fear. These are the four freedoms first described by FDR in 1941 and then re-imagined on canvas by Norman Rockwell in 1943.
It was a neighbor's remarks at a town hall meeting in Arlington, Vermont that inspired Norman Rockwell's iconic Freedom of Speech painting—and 75 years later, Southern Vermont once again celebrated those four freedoms with the inaugural 4 Freedoms Festival. Highlights of the festival included Ring 4 Freedom (a statewide bell ringing); Tribute 4 Freedomsm (which honored those who fought for freedom and celebrated the next generation of leaders with the Create 4 Freedomsm contest); The Arlington Models Reunion; Challenges 4 Freedomsm (an exhibition at the Bennington Museum, curated by illustration expert Roger Reed and Dr. Joshua Sherman); and Perfect Picture, a new musical about Rockwell and his quest to create the iconic Four Freedoms suite. Directed and choreographed by four-time Tony® Award nominee Randy Skinner and starring Tony® and Emmy® Award winner Lillias White, Perfect Picture enjoyed sold out performances, standing ovations, and truly brought Broadway to Vermont. The finale song, Stand Up Proud!, was chosen as the official anthem of the 4 Freedoms Festival. Stand Up Proud! is available for download at CD Baby, Amazon, and iTunes.
The inaugural 4 Freedoms Festival was a rousing success. Plans are already in the works for the 2nd annual 4 Freedoms Festival. Watch for further details and announcements at themillvt.com.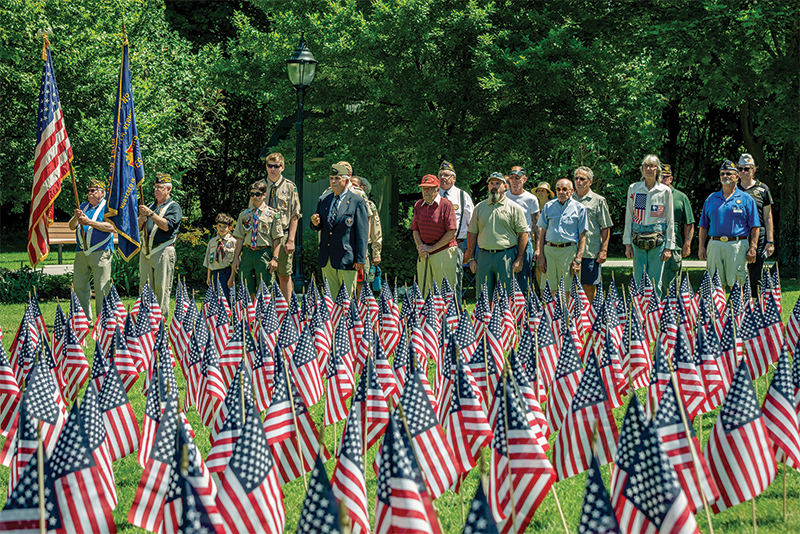 Timothy Peters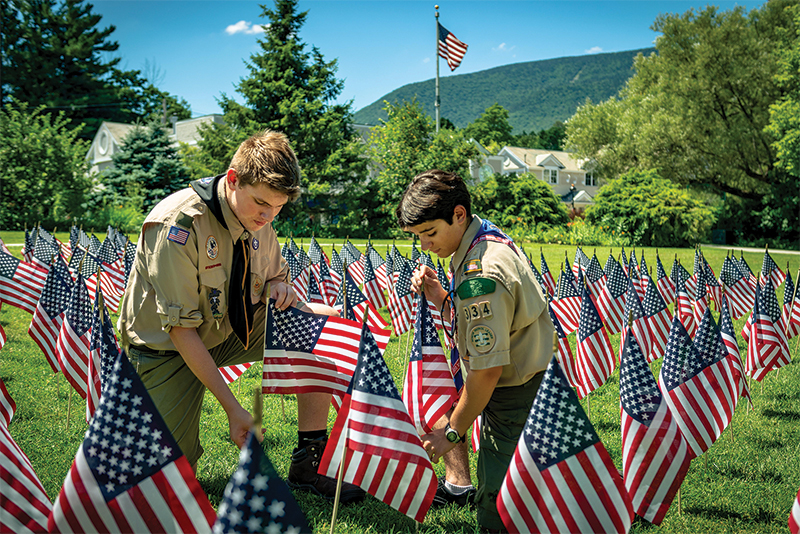 Boy Scouts from three local troops planted flags on the Factory Point Town Green ahead of the Tribute 4 Freedom ceremony
Photo Timothy Peters
Ring for Freedom throughout the State of Vermont
Photo Timothy Peters
Rockwell's Arlington models reunite to celebrate the 75th anniversary of The Four Freedoms
Don Trachte, Jr., whose father was part of the Arlington Artists' colony, lectures on the Rockwells' time in Arlington (1939–1953)
The cast of Perfect Picture singing Stand Up Proud!, the finale of the Normal Rockwell Musical. Left to right: Con O'Shea-Creal, Scarlett Strallen, Danny Gardner, Jeremy Benton, Tony® and Emmy® Award Winner Lillias White, Sara Esty.