The Nation's Premier Purveyor of Field Sports Attire, Gear, and Expert Instruction
By Raea Benjamin
Photo By Skyler Nupp
Covey & Nye, the nation's premier purveyor of field sports attire, wing-shooting gear, and expert shooting instruction, moved this summer from its location in Manchester Village to a new, pet-friendly space on Bonnet Street. Stepping into their new location for the first time, it was obvious to me that Covey & Nye still carried some of the most distinguished sporting attire and hunting gear brands, such as Purdey, Holland & Holland, Dubarry, Beretta, and Harkila. While I browsed through their collection of sensible yet stylish outdoor wear, I made note of plenty of items I'd like to stop back in and purchase for myself.
Photo By Skyler Nupp
Photo By Skyler Nupp
Photo By Skyler Nupp
Heading upstairs after prying my hands from a pair of red Hunter boots, I found myself in awe of Covey & Nye's impressive showroom. Home to a spectrum of fine guns, both vintage and collectible, this space is sure to delight any enthusiast. Whether you're yearning for a reminder of your best days in the woods, want to experience the feel of a stock and barrel in your hands for the first time, or simply looking to appreciate history, the gun room at Covey & Nye makes you feel like you're a part of a glorious sporting past.
Like the quality of their in-store products, the exceptional condition of the Covey & Nye shooting grounds at the prestigious Dutch River Club in Salem, NY is also unwavering. An unforgettable and safe experience, the shooting grounds, located on a 1,200+ acre private upland preserve just 25 minutes from Manchester, VT, offers clay target shooting instruction for beginners like myself and shotgun enthusiasts alike. The 15 station sporting clays course is packed with 24 fully automated traps and 100 targets, helping to highlight all aspects of the sport. Visit their website for more information and additional activities.
Covey & Nye also offers membership to their shooting club and sister company, the Dutch River Club. Amidst the rolling hills, uplands, and lowlands, the club offers world-class sporting activities in a private country setting with amazing views of Vermont's Green Mountains, the Taconic Range, and the Adirondacks. Talking to one long time member, I watched as his face lit up while excitedly describing to me not only the surplus of activities available to club members, but also the sense of camaraderie and connection that can only be achieved through an intimate social setting such as this.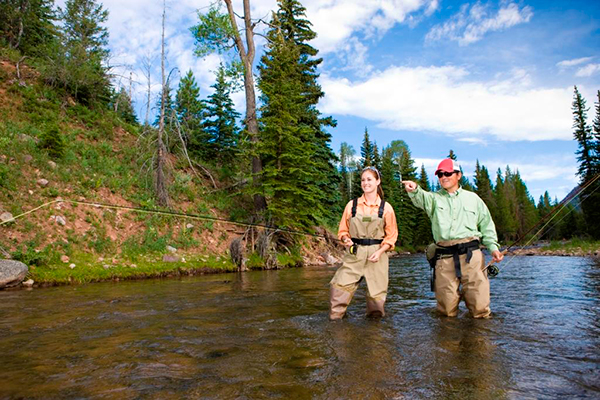 You can experience the tranquility and sportsmanship of the Dutch River Club for yourself at Covey & Nye's Second Annual Battenkill Classic Game Fair and Expo on September 30. There will be activities and workshops for all levels of outdoor and country lifestyle enthusiasts, helping to create a welcoming environment and inspire the feelings of a family-friendly event. Shooters can bring their guns and attend a fitting seminar lead by nationally and internationally recognized instructor and gun fitter, Lars Jacob. Clay venues such as the clays course, wobble trap, and high tower will be open for experienced shooters and shooting instruction will be available for sportsmen of all levels. Walking through the exhibitors area, you'll find tents full of town and country attire. Private tours of the beautiful and scenic Dutch River Club will also be available upon request.
Stop by Covey & Nye's new retail location as well as the Battenkill Classic at the Dutch River Club and take advantage of all they have to offer both huntsman and sport shooters. Come by with your family or four-legged friend, you'll be welcomed, like I was, by employee smiles and, if you're lucky, the excitedly wagging tail of Stella, Covey & Nye's favorite Bracco Italiano.
Photos Provided By Covey & Nye and the Dutch River Club